Why support us?
The Contemporary Glass Society is a registered charity and the inspiring work that we do for contemporary glass
would not be possible without your help.
Your support enables us to provide ground-breaking exhibitions, world-class conferences, plus award-winning
learning programmes and events. You can help us to keep glass at the forefront of contemporary art, craft
and design through:
Developing more regional hubs for networking and informal mentoring (a speaker for a regional event costs £300)
Hosting international exhibitions (£3,000-£8,000)
Continuing to print and publish Glass Network magazine (each edition costs £3,000)
Offering professional development for artists (a mentoring programme costs around £3,500)
Running glass conferences (£25,000)
As a charity, transparency is important to us. Our core cost for the organisation are covered by our members subscriptions but to ensure we have a full programme of events we need to raise further funds.
2023 is our year for EXPANDING HORIZIONS, please help us to bring an event to your region.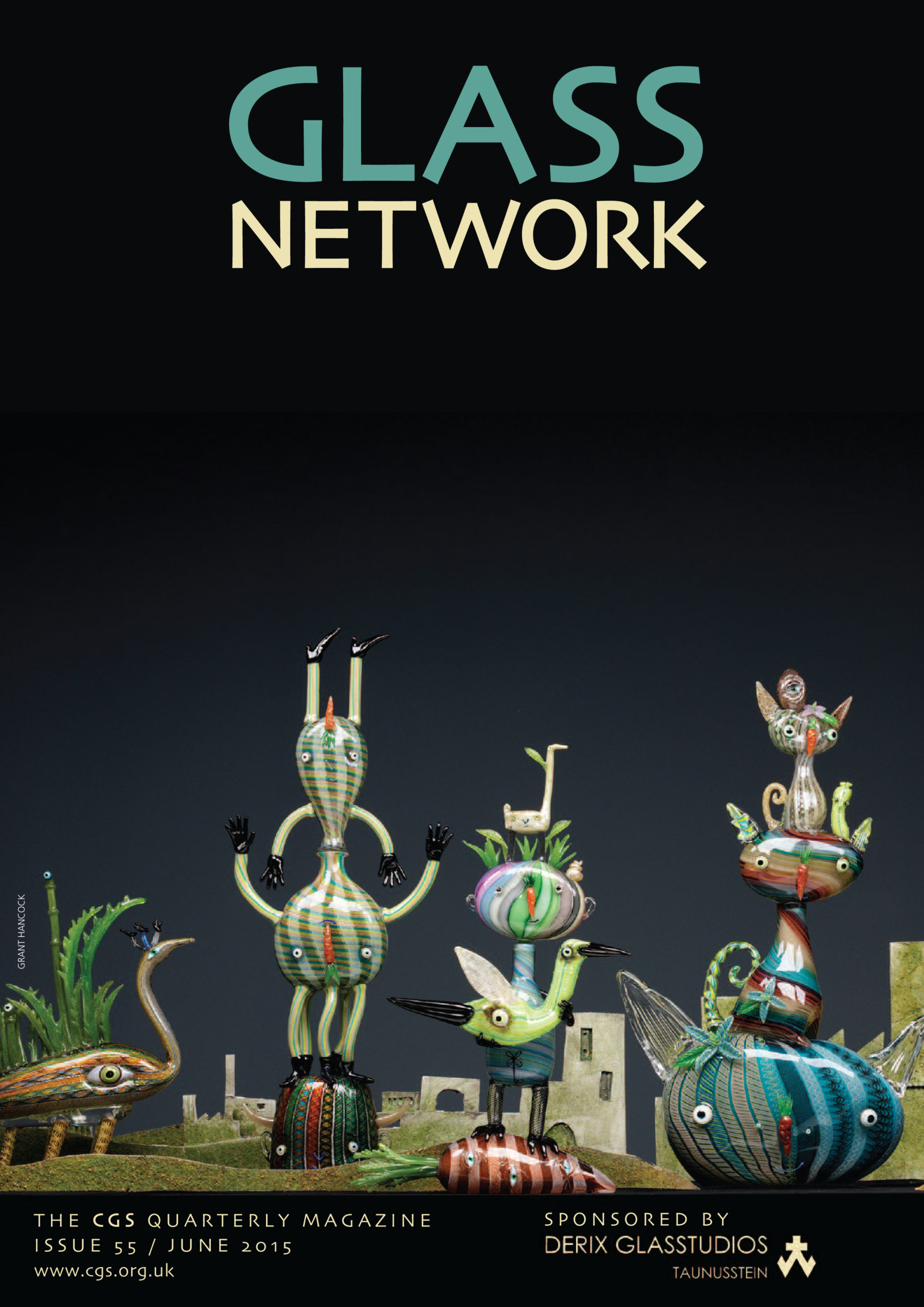 Why care?
Glass needs, and deserves, an organisation to provide cohesion and an ecology that makes glass relevant, connects
artists and art lovers, and gives glass an international voice. CGS is a hub for information, connections, education,
advancement, motivation, inspiration and support for glass artists around the world. It:
Inspires vibrancy
and resilience
Provides quality
information
Prevents artists
becoming isolated
Keeps glass in
higher education
Encourages professional
development
Preserves skills and protects
the heritage of glassmaking
Stimulates the market for
glassware and glass art
Why become a corporate supporter?
Employees and customers like organisations with big hearts, so supporting a charity like CGS can increase sales and lead to a happier, more committed workforce. Increased exposure to your target audience can have a positive effect on your bottom line. We have almost 1,000 members and a strong presence online.
Support us with: donations towards our work; discount offers for members; gifts in kind; help to reach new members through sponsorship of events/exhibitions. In return, your company gets unique access to our membership of glass
artists and art lovers, benefits from organic traffic visiting our interactive website, as well as gaining valuable exposure via our events, colour magazine, regular e-newsletters and other mailings.
Sponsorship & Advertising
Your sponsorship and advertising increase your profile and help to grow your business when you support our exhibitions, events and magazine. Sponsors are given full recognition in all publicity on, and offline, and we make every effort to ensure that the partnership is worthwhile for you.
We have many valuable advertising options, too, via our print and digital glass network magazines, the popular CGS website, and our regular Member email newsletters. We have packages that will reach our membership of almost 1,000 glass enthusiasts and beyond, providing excellent value for money. Contact us to discuss the latest opportunities and request our Media Pack.
Making a donation
Donate online through Just Giving. Text 'GLAS10 £2/£5/£10' to 70070. Download a donation form here
Gift Aid enables charities to increase the value of monetary gifts from UK taxpayers by claiming back the basic rate tax paid by you on your donation. It can increase the value of donations by 25% at no extra cost to you, so please complete the declaration on the form.
Leaving a legacy
Support the CGS with a gift in your will and be remembered as a core supporter of contemporary glass. Your gift will help future generations of glass makers and designers to be inspired and explore, and secure CGS for the future.
Visit www.rememberacharity.org.uk for more information.
Encouraging others to join
Volunteering to help us