Current Exhibition
"Wearable Glass"  Launched on 6th November 2023
Current Exhibition
"Wearable Glass"  Launched on 6th November 2023
"Wearable Glass"

Earrings, bracelets, rings, brooches and necklaces are just a few of the different types of glass that are wearable – they can be made in a range of glass making techniques and can be delicate, elegant, flamboyant, chunky or just crazy!
In this online selling exhibition, we wanted  to see the range of wearable glass that can be produced. This could be practical, everyday wearable pieces or exotic, avant-garde wear for that ultimate fashion statement.
24 Contemporary Glass Society members flaunt their wearable glass in all it's forms.
Launched on 6th November 2023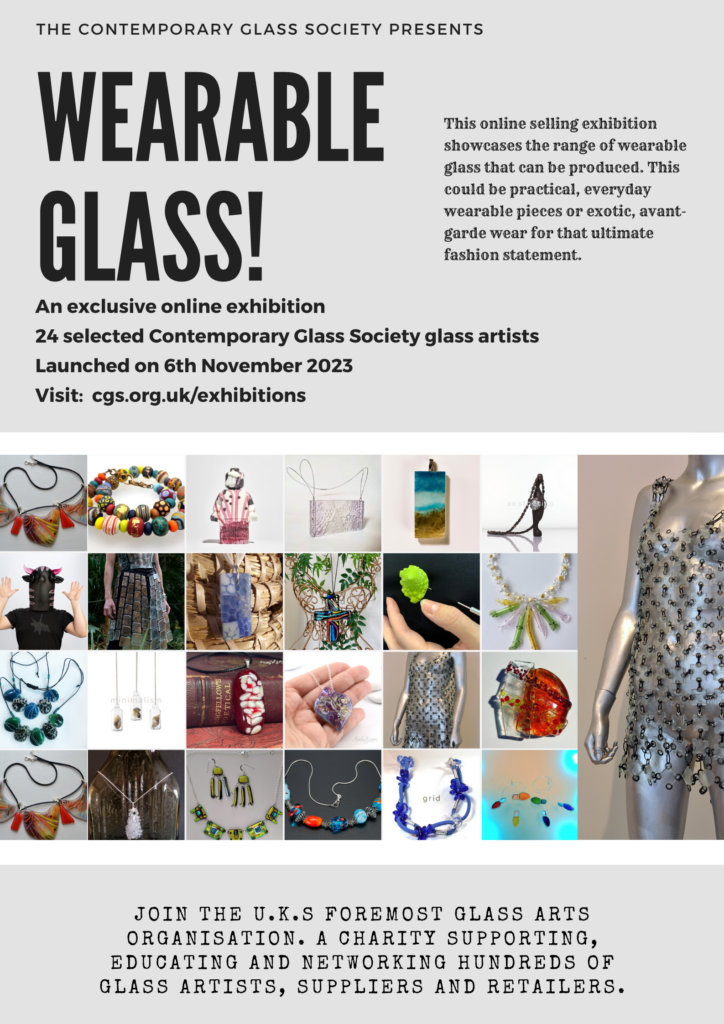 Launched on:6th November 2023