Current Exhibition
"Graduates Work the Next Generation"- curated by The Contemporary Glass Society
Current Exhibition
"Graduates Work the Next Generation"- curated by The Contemporary Glass Society
"Graduates Work the Next Generation"- curated by The Contemporary Glass Society
This exhibition aims to show the ingenuity and breadth of work from the next generation of makers. Due to Covid 19 and the disruption of course work last year, all students graduating from a British & Irish accredited course in 2020 and 2021 were be eligible to enter this show.
27 (plus 1 belated) extraordinary glass graduates boast an eclectic array of glass art that has never been shown like this before!
CGS are extremely proud to be exhibiting both these glass graduates and their work in this format for the first time.
11th October – 20th November 2021, then permanently in the CGS online gallery.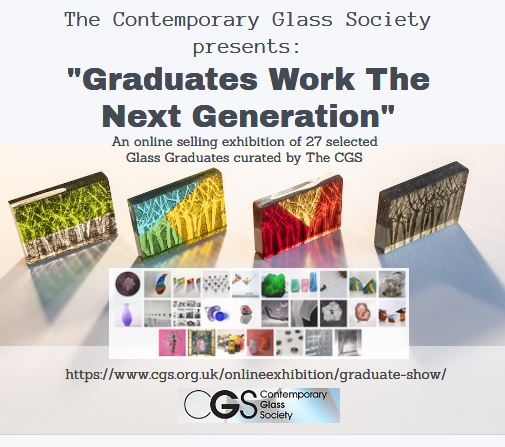 Launched on:11th October 2021