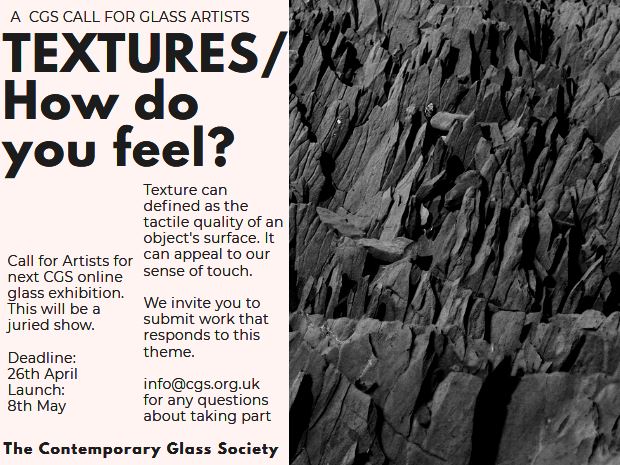 TEXTURES/How Do You Feel?
The next CGS online glass exhibition.
This will be a juried show.
Deadline for submission: 26th April
Show Launch: 8th May
Texture can defined as the tactile quality of an object's surface. Within art, it can appeal to our sense of touch, which can evoke an emotional response. Texture is the feel, appearance, or consistency of a surface. It is usually described as smooth or rough, soft or hard, coarse of fine, matt or glossy.
Just like 3D forms, texture can be implied or real. Texture can be created through tactile possibilities: cutting, building, tearing or layering of materials, for example.
We challenge you to see what textures you are inspired by!
Email info@cgs.org.uk if you have any questions about taking part or submissions.