Why CGS Membership? What will it offer me?
As a glass artist, supplier, glass gallery or collector, you might well wonder what CGS could possibly offer you, right?
Well....the answer is- A GREAT DEAL OF THINGS!
Below are just SOME of what you will enjoy as a member. We are a not for profit organisation, so ALL our membership fees go back into supporting YOU and OTHER glass artists, helping get your work in front of thousands of viewers, networking with suppliers and galleries, and public glass enthusiasts too.
Your own CGS webpage
CGS social media presence
Members-only advice line
Glass Network print magazine
Glass Network digital magazine
Exhibition & Selling opportunities
Member's Spotlight
Contact with other artists
Resources
Submit content to Glass Network and Glass Network digital
Use of the CGS logo
Regular email newsletters
Practical advice and courses
Network with a supportive community
Exclusive supplier discounts
Discounted prices on sponsorship and advertising options
Early-bird invitation and discount for the CGS conference
Full voting rights
JOIN HERE TODAY!
https://www.cgs.org.uk/become-a-member/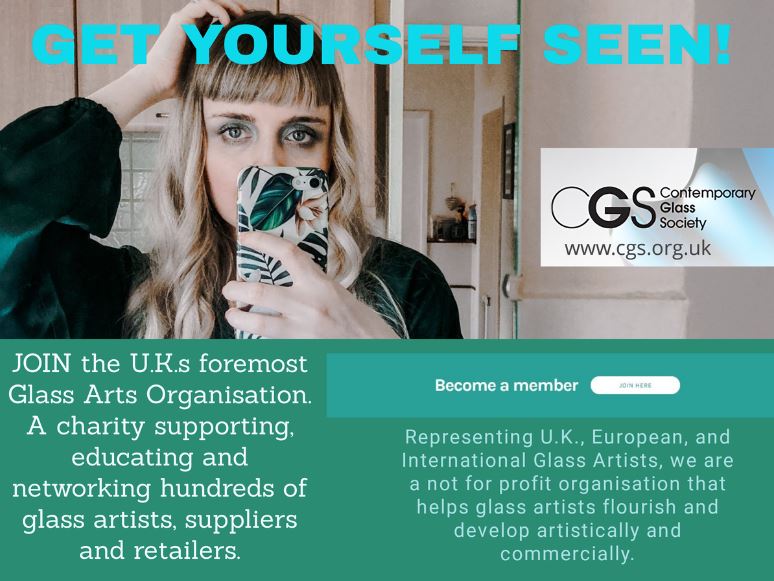 Author:nickycgs
Post date:04-05-2021
Region:International
Category:Opportunities/Call for Artists
Website url:https://www.cgs.org.uk/become-a-member/
Contact info@cgs.org.uk
Email:info@cgs.org.uk
From Date:31/01/2021
To Date:30/06/2021