Venice and American Studio Glass at Le Stanze del Vetro, San Giorgio, Venice
Venice and American Studio Glass at Le Stanze del Vetro, San Giorgio, Venice
"This is one of the most important exhibitions in the history of studio glass and arguably the most important. It could also have a significant impact on the future of glassmaking in Murano. The exhibition closed on the evening of 10th January. What however does "closed" mean because it was hardly ever open. It is, however, as open as it's ever been - virtually.
Below are the links to the materials connected with the exhibition. If you do nothing else, take the tour and watch the closing webinar. Having said that there are so many good videos in the Venice Glass Week; the only solution is a binge watch!
We have David Landau , a passionate collector of Venini, to thank for creating the wonderful exhibition space, Le Stanze del Vetro as well as being the inspiration and philanthropist of the exhibition. If you go to Venice, I highly recommend visiting Le Stanze on the island of San Giorgio."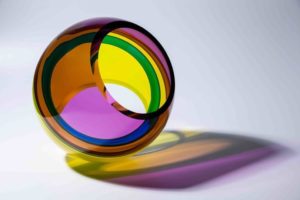 Author:nickycgs
Post date:13-01-2021
Category:Symposiums/Lectures/Conferences
Website url:https://www.youtube.com/user/FondazioneGCini?fbclid=IwAR0sApgrGMQ7YO_Vp0xDl7xJHj6O4EdbNZnNbAI2tIsEYN6Sjfth2Jz3AuM
From Date:13/01/2021
To Date:25/06/2021