The brand new Stourbridge Glass Museum in High Street, Wordsley will be open to the public on Saturday 9th April 2022
The British Glass Foundation (BGF) is delighted to formally announce that the brand new Stourbridge Glass Museum in High Street, Wordsley will be open to the public on Saturday 9th April 2022 from 10:00am onwards.
Unofficially dubbed 'The People's Museum' in recognition of the support the project has generated and the wide audience it is henceforth intended to serve, Stourbridge Glass Museum is the culmination of over a decade of work by the British Glass Foundation www.britishglassfoundation.org.uk and its partners in securing a new home for the internationally-renowned Stourbridge Glass collection following the closure of Broadfield House Glass Museum in Kingswinford where it was previously held.
The new museum will also encompass the work of modern practitioners at an international level and so will act as a focus for both the history and contemporary status of glassmaking together with offering stimulus and insight into the ongoing development of these ancient skillsets. Central to all of this will be, of course, the thousands of items comprising the Stourbridge Glass collection, examples of which will be displayed and interpreted on a rotational basis. Interpretation will be further enhanced by a range of interactive displays and 'hands'-on' opportunities in a working 'Hot studio'.
Developing the provenance of local glass and glassmaking will be consolidated by a programme of events including exhibitions, presentations, outreach, learning and other activities, all of which are designed to cumulatively offer a comprehensive experience of our glassmaking history and culture.
The creation of the museum on the iconic site of the former Stuart Crystal works (closed 2001) has been made possible by the widespread support of an eclectic range of individuals and organisations. Principal amongst these are the European Regional Development Fund, the National Lottery Heritage Fund, Dudley MBC and Complex Development Projects Ltd. (owners of the site).
Details of these principal sponsors and funders are in the notes below; all others are acknowledged, together with a comprehensive history of BGF's development from 2009 onwards, on our website at https://www.britishglassfoundation.org.uk/the-foundation/
The opening day will showcase one of the finest collections of British and international glass from the past four centuries. Our inaugural visiting exhibitor is Venessa Cutler www.vanessacutler.com; Journeys and Horizons. An ensuing series of exhibitions by contemporary practitioners will include a presentation of work by our supporters from the Contemporary Glass Society www.cgs.org.uk who are simultaneously celebrating their 25th anniversary in 2022.
The opening will mark the commencement of an ongoing celebration of our heritage and contemporary glassmaking skills, all backed by a full programme of events, presentations and interactivity, with opportunities to join us as a volunteer in promoting the vision.
A brochure of events and exhibitions is attached.
Opening times and admission charges plus much full information and resources, are on the museum's website www.stourbridgeglassmuseum.org.uk
Quotable quotes:
Graham Knowles, BGF Chairman: 'This is a great day for Stourbridge in reinforcing its position as a centre of excellence for glass and glassmaking. We are indebted to the people of Stourbridge and beyond for having the faith in us to deliver the vision in the form of this inspirational new facility.'
Cllr Patrick Harley, Leader Dudley MBC: 'I am delighted that this fantastic project has finally been completed. We will now have a world class glass museum. My personal thanks to Graham and his team for the work they have do get us over the line. This will be a great asset to our Borough and an opportunity to showcase some of the best glass in the world.'
Robyn Llewellyn, Director, England, Midlands & East at The National Lottery Heritage Fund: 'It's thanks to National Lottery players that we are able to support ambitious projects such as the opening of Stourbridge Glass Museum. I am especially excited that the museum will bring to life the region's important glass-making heritage whilst also championing contemporary British artists, and it's great that communities in Stourbridge and the wider region will be able to enjoy Vanessa Cutler's work.'
Vanessa Cutler, inaugural visiting exhibitor: 'I am extremely pleased for Stourbridge to have this museum opening in the UN international year of glass. It is a great opportunity to highlight the enormous contribution this area has made to the history of glass making, not only nationally but internationally.'
Mike Wood MP (Dudley South)
'We are so proud of Wordsley and Stourbridge's history as producers of the best glass in the world, and it is fantastic that people from far and wide will now be able to enjoy amazing examples of this heritage on display in the heart of our traditional glass-making quarter. The new museum doesn't only celebrate our proud past, but also the living legacy of that industrial heritage that is kept alive by the exciting work done by today's local craftsmen and artists. It has been a long road to get to this point, but Graham and the team have persevered and done an incredible job in turning this state-of-the-art museum from a dream into a reality that all lovers of glass can enjoy.'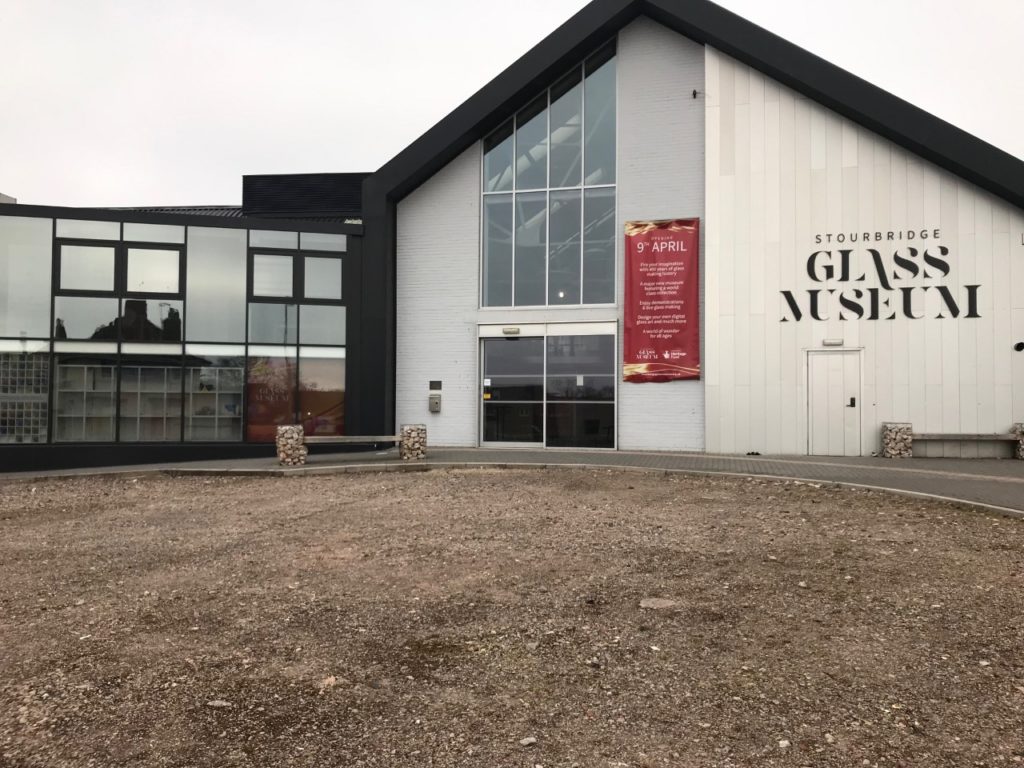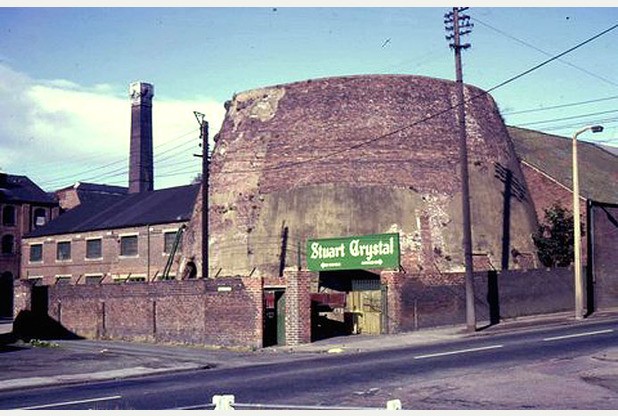 Author:nickycgs
Post date:31-03-2022
From Date:31/03/2022
To Date:25/08/2022