The Annual Ravenscroft Lecture Wednesday 26th January 2022

The Annual Ravenscroft Lecture
Wednesday 26th January 2022
Middle Temple Hall, Middle Temple Lane, London EC4 9AT
18.30 for 18.45 followed by drinks reception
The Master, Wardens and Court
look forward to welcoming you and your guests to
the 2022 Ravenscroft Lecture at Middle Temple Hall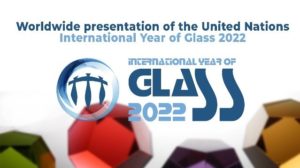 'The Glass Age'

The UN International Year of Glass 2022 arose from a suggestion initiated in the USA that we currently are in '
the Glass Age'
.
A sound case had to be submitted to the United Nations and this had to demonstrate how '
Glass
' conforms to the 2030 UN Humanitarian Agenda.
My talk will be based on some of the arguments put forward and I will aim to convince you, the audience of the same premise. We will look at glass products in relation to sustainability and a low carbon footprint; their role in energy conservation and generation; and the benefits they bring to medicine, communications, and the generation of clean water.
Finally, we shall consider the social aspects of glass: in Art; Museums; and Gender Equality.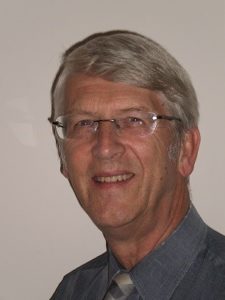 Professor John Parker
Emeritus Professor Parker joined the University of Cambridge in 1964; he achieved a first-class MA in Natural Sciences, a PhD and for good measure added 2 years post-doctoral experience. He next moved to the department of Glass Technology at the University of Sheffield (1971-2009). His interests ranged from optical fibres, dental cements, defects in glass making to glass structure and optical absorption. Although now formally retired he still teaches in Sheffield and remains heavily involved in the Society of Glass Technology, as an Honorary Fellow. He is also an honorary member of the Deutsches Glastechnische Gesellshaft. For 21 years he was secretary of the International Commission on Glass Coordinating Technical Committee and still assists with their Winter (China) and Summer (France) Schools; he has received the ICG Turner Award and the ICG President's Award. Recently he has had a major role in organising the 2022 UN International Year of Glass. He has published 200 books, technical articles, and reviews. As Curator of the Turner Museum of Glass, he frequently talks on the collection
PLEASE TAKE A LATERAL FLOW TEST BEFORE ATTENDING
YOU MAY BE REQUESTED TO WEAR A MASK
CLICK FOR BOOKING FORM -

OR COPY AND PASTE BELOW

Worshipful Company of Glass Sellers of London
BOOKING FORM
Please reserve me..........place/s at Ravenscroft Lecture at £38.00 
Wednesday 26th January 2022
18.30 for 18.45 hours
Middle Temple Hall, Middle Temple Lane, London, EC4 9AT
Name:
Email:                                                                                Phone
Any special dietary requirements:
Guests x
All booking forms MUST be sent accompanied by a cheque made payable to Worship Company of Glass Sellers or details of bank payment to
The Clerk's Office
Worshipful Company of Glass Sellers of London
238 Nelson Road,
Whitton
TW2 7BW
Email: clerk@glass-sellers.co.uk
Tel: 07596 418127
Bank Payments to
Sort Code: 16 00 15
Account Number: 23163058
Account Name: Glass Sellers Company
Please reference with your surname
Author:Pam
Post date:12-01-2022
Category:Symposiums/Lectures/Conferences