Kiln for Sale
Kiln for sale, which, although old in age, is in perfect working order and quite pristine as I have only ever made medium/tall burnished clay sculptures.
Made by Northern Kilns, i am looking for  £1,000. This would include its controller (working very well), 4 kiln shelves and the props. The shelves do not have any batwash on them, manual and gloves.
Outside measurements
(approx):
H    35"        90cm
W   271/2"   75cm
Inside measurements:
H   25"         64cm
W  19"         48cm
I am also including a picture of the manual stacker which could be £90 and is in good working order.
I am open to offers on both items.
The kiln and stacker would have to be picked up from the studio in
Acme Studios in Bethnal Green (entrance 44 Bonner road E2 0PQ, side of Gallery)
The studio is on the ground floor, access to the studio can be arranged for a van with prior notice given
Contact:
CATRINE BALLIÉ   07947076119  
catrineballie@gmail.com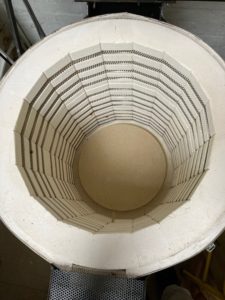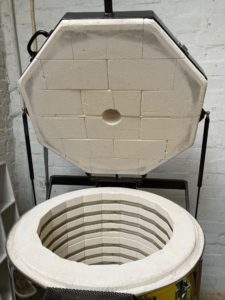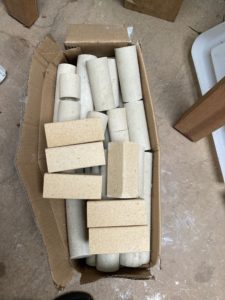 Author:Pam
Post date:05-05-2022