CGS brings you 'THE LOOKING GLASS'!
An 'International Inspiration Series'.
International Glass Artist: Jacki Cohen: @jackicohenglassartdesigns
Located in Scottsdale, AZ Arizona, USA.
.
"Jacki Cohen is inspired by color and abstract designs. Varied hues, vibrant shades and vivid tones ignite her passion to be a fused glass artist. She focuses on detail, incorporates texture, along with color in her pieces. To Jacki, the purpose of art is to delight the senses, lift the spirit and brighten the soul. Bold, whimsical, eclectic, art that makes one happy and smile. Jacki applies her love of color to her glasswork in each and every hand crafted piece
Jacki is largely self taught through extensive study with glass masters and continuing her education in the field."
+
Follow her on Instagram: jackicohenglassartdesigns
Jacki Cohen Glass Art Designs
+
Thank you to Jacki for sharing her work with us.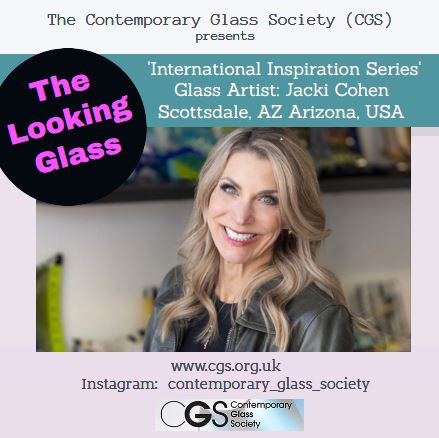 Author:nickycgs
Post date:20-11-2021