CALL FOR ARTISTS – "SUMMER SUNSHINE"- CGS Online Exhibition Launch 26th July
Get out your Kiss Me Quick hat, don the sunglasses and enjoy the Summer! Our next online exhibition celebrates Summer sunshine and all that that means – glorious landscapes, extraordinary beaches, beautiful flowers, exquisite animals, reflections, shadows and everything in-between. Show us what Summer means to you and how it affects you both physically and mentally.
EXTENDED DEADLINE NOW 19TH JULY
Launch 26th July
This will be a juried show
Apply through your CGS LOGIN 'MYCGS' page
Non-members
www.cgs.org.uk/join-today/
If you have any questions, please email info@cgs.org.uk
All images must comply with our photography guidelines.
www.cgs.org.uk/resources/?catid=274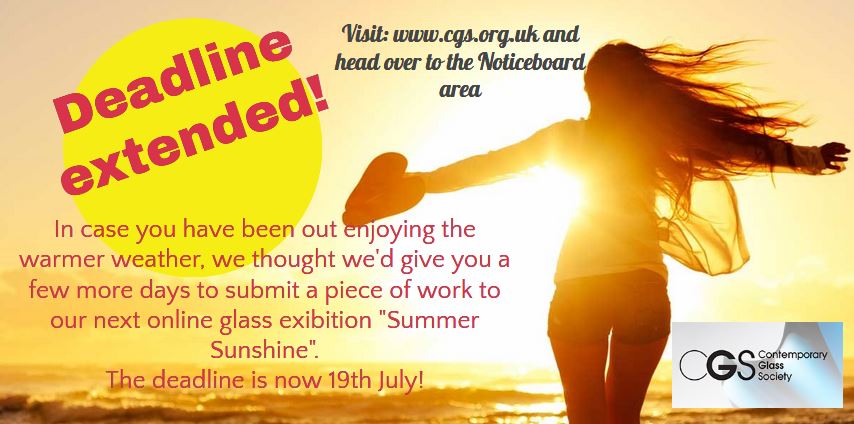 Author:nickycgs
Post date:14-07-2021
Category:Opportunities/Call for Artists
Email:info@cgs.org.uk
From Date:12/06/2021
To Date:30/07/2021