BRITISH GLASS BIENNALE & INTERNATIONAL BEAD BIENNALE – ARTISTS ANNOUNCED!
BRITISH GLASS BIENNALE & INTERNATIONAL BEAD BIENNALE – ARTISTS ANNOUNCED!
British Glass Biennale
The Ruskin Mill Land Trust, in association with the Worshipful Company of Glass Sellers, is delighted to announce the artists for the 2022 British Glass Biennale exhibition.  Over two days an expert panel of judges comprising of Michelle Bowen, Brandi P Clark, James Devereux, Michelle Keeling, Wayne Strattman and Bryony Windsor, selected the very best of this year's entries, all of which achieved a very high standard.
One hundred and three artists were selected out of 223 applicants to present the most interesting, diverse and outstanding glass art made in the UK in the last three years.  The work will form a cutting-edge showcase of contemporary British based glass talent with over £17,000 worth of awards to be won. Prize winners will be announced at the awards ceremony on 25 August at the Glasshouse, Stourbridge. Winners of the prizes chosen through public votes will be announced at the closing ceremony on 1 October.
Work by established artists and emerging new talent will be on display, including 18 students. The selected artists have been brave and innovative, using a wide range of styles and techniques both traditional and experimental.
International Bead Biennale
The Ruskin Mill Land Trust is also delighted to announce the artists selected for the inaugural International Bead Biennale. This year the Jury comprised of Barbara Beadman, Vic Bamforth and Pauline Holt.
Opening Times and Venue
The exhibitions are open Tuesday to Saturday from 26 August to 1 October at the Glasshouse, Stourbridge; the heart of the historic glass industry in the UK. The awards ceremony marks the start of the International Festival of Glass, a four-day event celebrating the drama and excitement of glass.
They also join organisations and artists around the world in celebrating the UN International Year of Glass 2022.
BRITISH GLASS BIENNALE ARTISTS 2022
* indicates student entry
Gregory Alliss*, Alison Kinnaird , Anthony Amoako Atttah*,
Isabella Kullmann, Cherisse Appleby*, Monette Larsen,
Ben Bavin*, Jessie Lee, Scott Benefield, James Lethbridge
Chris Bird-Jones, Jon Lewis, Heike Brachlow, Julie Light
Keith Brocklehurst, Alison Lowry, Theo Brooks, Alister Malcolm
Steve Brown, Joanna Manousis*, Sarah Brown, Bruce Marks
Karen Browning, Laura McKinley, Susan Burne, Joanne Mitchell
Tabitha Burrill, Rachel Mulligan, Phillipa Candy, Tracy Nicholls
Sabrina Cant, Marged Owain, Nina Casson McGarva,
Tamar Nikki Palmer*, Ian Chadwick, Purnima Patel,
Stephen Chadwick*, Lisa Pettibone, Keeryong Choi ,Richard Platt
Wai Yan*, Choi Lauren Puckett*, Clare Cleary, Verity Pulford
Kate Courtney-Taylor, Laura Quinn, Amy Cushing, Tim Rawlinson
Vanessa Cutler, David Reekie, Calum Dawes, Colin Reid
Christopher Day, Charlott Rodgers*, James Denison-Pender,
Bruno Romanelli, Samantha Donaldson, Paul Rowbottom
Catherine Dunstan,* Layne Rowe, Rachel Elliott, Anthony Scala
Fiaz Elson, Opal Seabrook, Sally Fawkes, Cathryn Shilling
Giles Fearon*, Andrea Spencer, Jemma Finch*, Angela Steel
Jahday Ford, Helen Stokes, Juliet Forrest, Moonju Suh*
Alec Galloway, Nancy Sutcliffe, Hannah Gibson, Ayako Tani
Emma Goring, Louis Thompson, Dovile Grigaliunaite*, Sue Tinkler
Jianyong Guo, Disha Trivedi, Claire Hall, Elliot Walker
Laura Hart, Gregory Warren Wilson, Gillian Hobson, Liz Waugh McManus*, Charlotte Hughes-Martin, Sarah Wiberley
Katherine Huskie, Bethany Wood, Henry Hussey, Yixue Yang*
Richard Jackson, Sandra Young, Angela Jarman, Maria Zulueta
Kate Jones, Joshua Kerley, Sogon Kim*.
Invited Artists:       Matt Durran, James Devereux, Michelle Keeling
AWARDS
The Awards on offer are:
The British Glass Biennale Award – Best in Show
The Worshipful Company of Glass Sellers of London: Glass Sellers Awards and Glass Sellers Student Awards
Glass Arts Society - International Artists Award
The People's Prize – sponsored by Warm Glass
The Young Collector's Award - sponsored by the Glass Sellers
Uniting the Planet - themed prize sponsored by the Glass Society
Best Newcomer's Award - sponsored by the Glass Society
The Guild of Glass Engravers Award
INTERNATIONAL BEAD BIENNALE ARTISTS 2022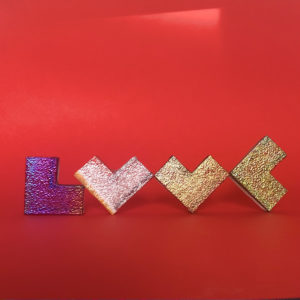 Arthur van Buuren
Laurie Ament, Anu Luht
Keith Brocklehurst, Michaela Maria Moeller
Michael Bullen, Maggie Napier
Madeline Bunyan, Stéphane Oliver
Effie Burns, Astrid Riedel
Ian Chadwick, Tina Smith
Anne Clifton Michi Suzuki
Sarah Downton, Angela Thwaites
Tove Egholt ,Arthur van Buuren
Rachel Elliott, Jolene Wolfe
Josean Garcia, Shelly Xue
Jennie Lamb, Caterina Zucchi
Julie Light, Mateja Zugma
Invited Artists: Vic Bamforth, Daisuke Takeuchi, Sakiyo Takeuchi
AWARDS
The Awards on offer are:
International Bead Biennale Best in Show
International Bead Biennale Runner Up
Awards sponsored by Barbara Beadman
WE ARE GRATEFUL TO ALL THE SPONSORS AND SUPPORTERS
International Festival of Glass
Ruskin Mill Land Trust
Ruskin Mill Trust
Arts Council England
The Worshipful Company of Glass Sellers
Glass Arts Society (GAS)
Glass Society
Warm Glass
The Guild of Glass Engravers
Contemporary Glass Society (CGS)
Barbara Beadman
Author:Pam
Post date:19-04-2022