Applications for Handmade in Britain 16-19 September 2021
With the very real prospect of in-person events becoming a reality later this year Handmade in Britain are delighted to inform you and your network that they are now accepting applications to exhibit at the returning in-person event Handmade Oxford | The Contemporary Arts Festival | 16-19 September 2021 which in 2019 attracted over 7,500 visitors.
Handmade Oxford – The International Contemporary Arts Festival
Handmade in Britain is delighted to be returning to the stunning grounds of Waterperry Gardens, well known for having hosted Art in Action for 40 years (1977 – 2016), as well as Handmade Oxford – The International Contemporary Arts Festival.
Taking place across four days from Thursday 16 – Sunday 19 September 2021, Handmade Oxford continues to celebrate exceptional craftsmanship from over 200 international and UK-based makers working across a wide range of disciplines from ceramics, glass and jewellery, to print, sculpture and wood.
Set to be a highlight for art collectors and craft-enthusiasts alike, the Festival welcomes established and sought-after exhibitors showcasing their latest collections, alongside innovative new makers and a handpicked selection of artisan food producers. In addition to meeting the makers, visitors will be invited to take part in a packed a programme of workshops, watch maker demonstrations, and explore the beautiful ornamental gardens at Waterperry.
Exhibitors
We are currently accepting applications from designers interested in taking part in the fair.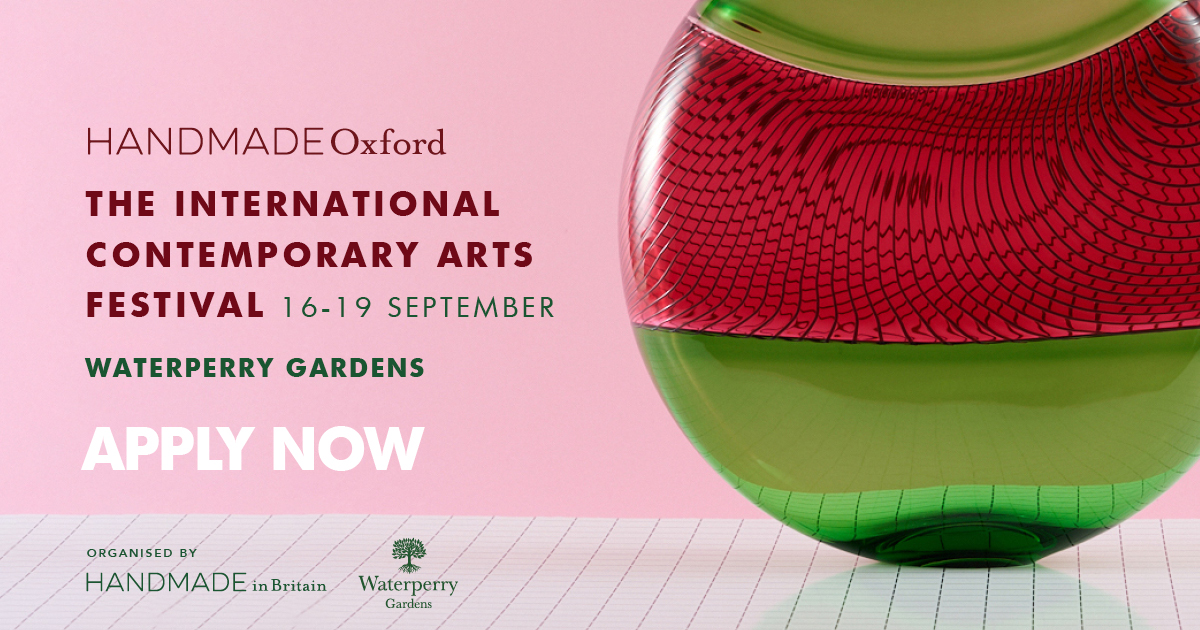 Explore their website:
https://www.handmadeinbritain.co.uk/event/handmade-oxford/
Author:nickycgs
Post date:24-03-2021
Category:Opportunities/Call for Artists
From Date:24/03/2021
To Date:19/08/2021