CGS at London Glassblowing Gallery 25th June – 15th July, 2022
CGS at London Glassblowing Gallery
25th June - 15th July, 2022
"Earth/Sea/ Sky" Exhibition
An exhibition of CGS members' collaborative work.
Curated by Cathryn Shilling
EARTH / SEA / SKY | London Glassblowing
CGS is delighted to be exhibiting once again at London Glassblowing and we would like to thank Ann and Peter Layton for their generosity in allowing us to use their venue for our show.
CGS is also honoured that eminent glass artist, Cathryn Shilling will be curating the show.
2022 is a spectacular year for the Contemporary Glass Society.  From humble beginnings 25 years ago, it has grown over the years into a thriving and proactive society supporting a membership of over 1,000. The Contemporary Glass Society (CGS) is widely regarded as the foremost organisation in the UK for promoting, supporting and encouraging cutting edge contemporary glass and glass-makers within the wider art world. (
www.cgs.org.uk
.)
2022 is also the UN designated International Year of Glass, so this is our opportunity to promote to the world the glorious material that we all love.
One of the heartening consequences of the grim pandemic that the world has lived through has been the bringing together and the resulting closeness of both our UK based glass community and artists in general.  In recognition of this, CGS is delighted to be collaborating again with London Glassblowing on an exhibition which will be all about collaboration but between different artists, different techniques and different materials.
Peter Layton of London Glassblowing was one of the founding members of CGS and is still a guiding light and one of the foremost promoters of contemporary glass throughout the UK.  One of CGS's aims during this year is to look back and acknowledge our debt of gratitude to those who came before us and to showcase our strong heritage and development over the last 25 years.
We challenged our members to create work that is a celebration of the natural world in which we live but at the same time either combining different glass making techniques to create a new piece of glass work or collaborating with another member who uses a different glass technique to create a joint piece of work. The result is truly inspirational showing the vast talents of our members work.
The Artists

Nour El Huda Awad, Sarah L Brown, Effie Burns, Chi-son Chang, Vanessa Cutler, Samantha Donaldson, Jacky Edwards with Yvette Bartlett, Rachel Elliott, Fiona Fawcett, Dominic Fonde with Junko Tominagaqe, Hannah Gibson, Gillies Jones, Emma Goring, Janine Greenberg, Helen Grierson, Jianyong Guo, Claire Hall, Helen Hancock, Katherine Huskie, Angela Jarman, Sogon Kim, Susan Kinley, Monett Larsen with Megan Rowden, Peter Layton, Juliette Leperlier, Julie Light, Charlotte McClelland, Linda Norris, Jan O'Highway, Purnima Patel, Verity Pulford, Laura Quinn, Tim Rawlinson with Graeme Reeves, David Reekie, Jane Reeves, Ruth Shelley, Sue Sinclair, Andrea Spencer, Pippa Stacey with Liz Pearson, Nancy Sutcliffe, Debbie Timperley, Jane Vincent, Cara Wassenberg, Cheryl Wilson Smith with Jerre Davidson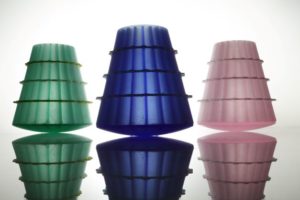 Vanessa Cutler:  "Buoys"     Photo Simon Bruntnell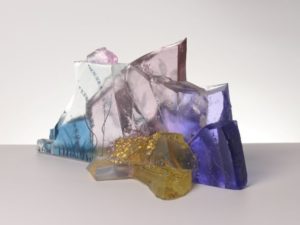 Debbie Timperley:  "Rocky outcrop with meadow grasses and golden lichen"  Photo by Artists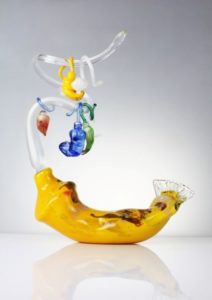 Jianyong Guo: " Golden Autumn"    Photo Ren Shi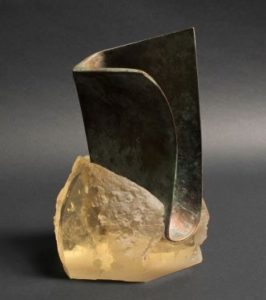 Cara Wassenberg: " Cave Wave" Photo by Artists
Author:Pam
Post date:12-04-2022