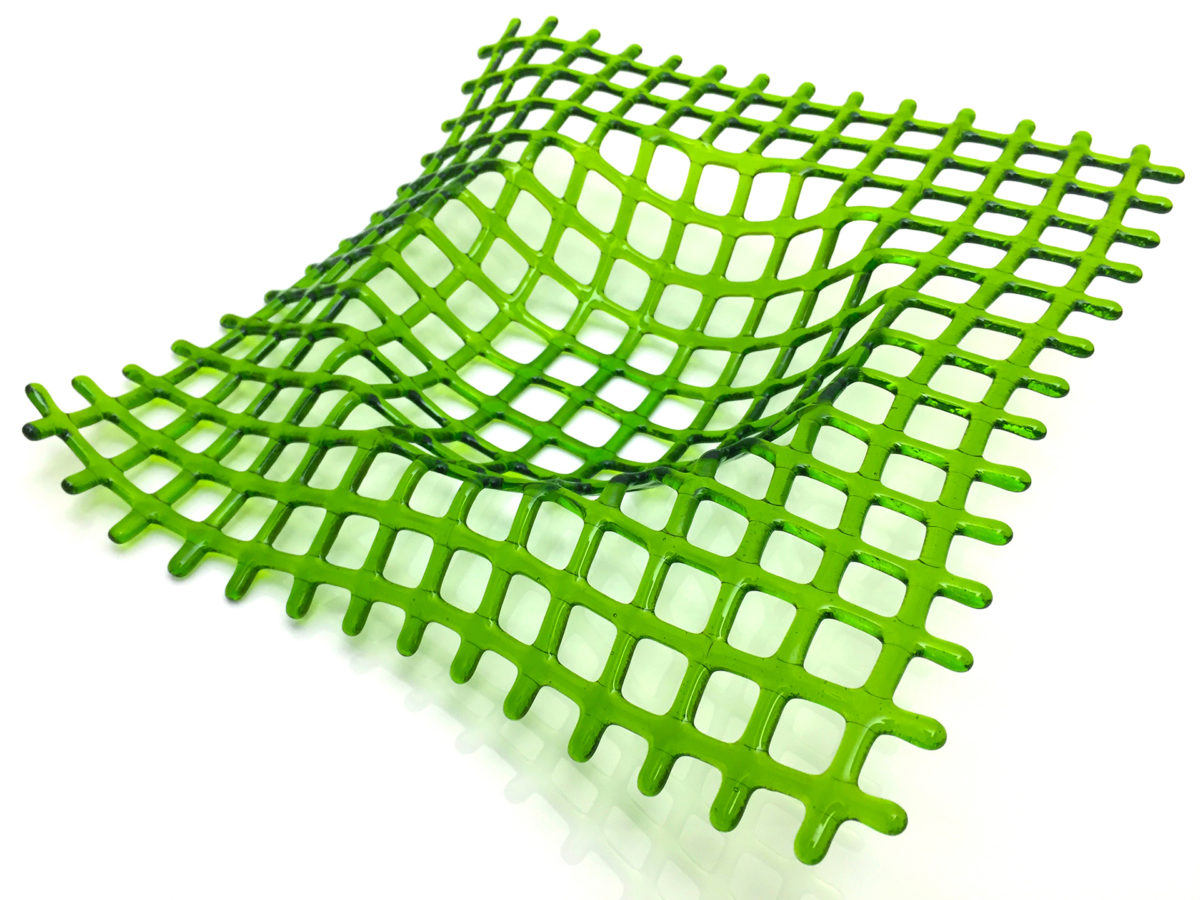 Sunday 24 October 2021, 10–3.30pm, £145 (max 4 students), Surrey GU5 9LL
Are you at the stage where a better understanding of how to build and alter programmes would improve your work? Or maybe you'd like to know more about kilns and firing. Subtle effects can be achieved within only 5 degrees so it is imperative you understand your kiln type, and other factors affecting your firings. Standard firing schedules provided by the kiln manufacturer or glass supplier may not suit your needs as you advance. This workshop aims to take you step-by-step through each phase of the fusing/slumping/casting process, define what is happening and help you build a programme to achieve the results you'll need, based on your kiln and glass type (Bullseye, Spectrum, float etc). These principals will apply to any controller type and a variety of kilns. Other subjects such as kiln preparation (paper, kiln shelves, positioning) maintenance and a range of program types for fusing and slumping will be covered.
The session will also include a fuser's 'surgery' where students bring two items to problem solve in a group discussion where we'll learn from mistakes and happy accidents. Many examples of Lisa's tests will be available (and explained) along with hand-outs and a visual presentation will be delivered so you leave feeling more confident trouble shooting and designing your own programs. Pre-course homework, involving two firings, will be set in order to help establish a standard for your kiln. This is an intermediate course so it is best if you own or have access to a kiln on a regular basis. Bring a packed lunch but coffee and tea are provided.
Location: Lisa Pettibone's garden studio at The Laurels, Goose Green, Gomshall, Surrey GU5 9LL
Payment: Full fee payable in advance to confirm your place, bank transfer details below. A full refund is given up to 14 days before session or £50 cancellation fee thereafter (if a replacement can't be found). Please email me (studio@pettibone.co.uk) to confirm your booking. If you have any queries, ring 07714 587 536. You can see my work on http://www.pettibone.co.uk.