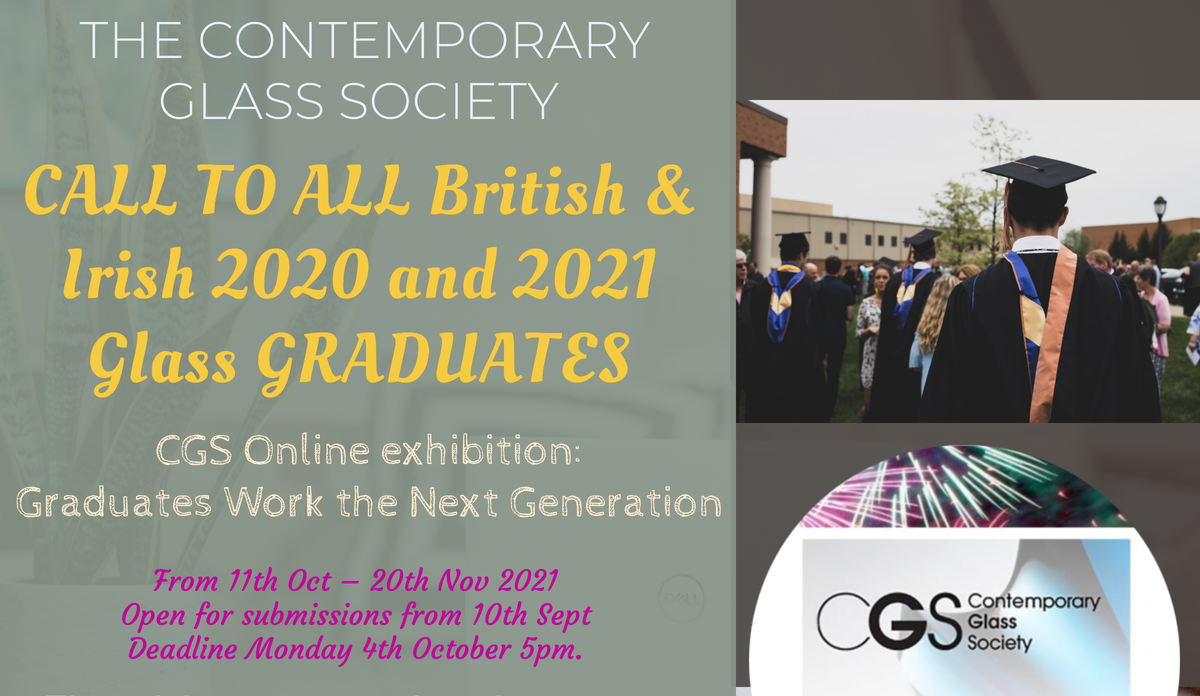 CALL TO ALL British & Irish 2020 and 2021 Glass GRADUATES
CGS Online exhibition
Graduates Work the Next Generation
From 11th October – 20th November 2021
Open for submissions from 10th September
Deadline Monday 4th October 5pm.
This exhibition aims to show the ingenuity and breadth of work from the next generation of makers.
Due to Covid 19 and the disruption of course work last year, all students graduating from a British & Irish accredited course in 2020 and 2021 will be eligible to enter this show.
CGS welcomes Graduates to send images for consideration. This will be a selected show, we cannot guarantee all work will be accepted but we will aim to include as many as possible.
Please send an image ( Max width 1000pixels ) correctly labelled
Last name First name, Title of work, photo credit – unnamed images will not be considered.
with Completed form CGS-Online-exhibition-Call-to-Graduates-2020-and-2021