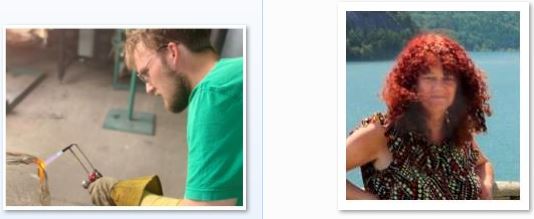 CGS announces Calum Dawes as the winner of the 2021 Amanda Moriarty Prize.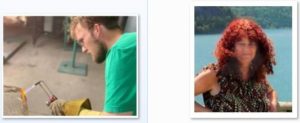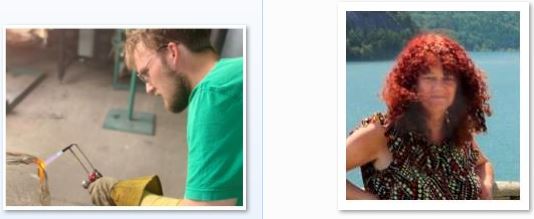 Every year, the Contemporary Glass Society offers a prize to enable one of its members to achieve something unique. The prize is in memory of Amanda Moriarty, a long serving Board member and Honorary Treasurer who sadly passed away in 2017 and it celebrates her passion and encouragement of glass making. The Amanda Moriarty Prize enables one glass artist to fulfil a creative ambition or add to their technical skill set – a dream that would not be possible without this Prize.
This year's winner is Calum Dawes who graduated from the University of Sunderland in 2019 with a BA Glass & Ceramics. In the same year, he won the Glass Sellers Art & Craft Student Award and was placed third in the Contemporary Glass Society 2019 Glass Prize.
This year, Wiltshire based Devereux & Huskie Glassworks is providing a 4 day residency in their studio. James Devereux and Katherine Huskie, both accomplished glass artists in their own right, also facilitate other designers and glass makers to make work. Calum will have the opportunity to extend his practice with the assistance of both James and Katherine.
A delighted Calum explains, "I'm really grateful for this opportunity, it will allow me to explore the body of work I have been developing throughout lockdown and this year in general. Hopefully, I can produce something really exciting with the support of CGS and Devereux & Huskie. Can't think of a better way to start 2021!"
With the resulting new glass artwork, Calum intends to then apply for The Cheongju International Craft Biennal, 2021 or – if that is not feasible due to scheduling/ Covid restrictions – the British Glass Biennale in 2022.
Calum's application included the following information:
"This work is a continuing development of my love of illustration and glass as a sculptural material.
The form and optical qualities of the glass interact with the illustrations in a way other materials don't, while the imagery lends the piece narrative and context.
It is a body of work I have been developing on my own time, but I have hit a wall due to makingthem on my own and having to try to fit within the busy workshop schedule. These pieces are athree-stage  process: first the bowl is blown, then they are painted with high fire vitreous enamelsafter w hich they are picked up in the hotshop. The painting is fired on and then the bowl stuffed with a mass of molten glass in order to fill it. Finally, sculptural elements are added right before the piece is put away. Initially they were designed in this manner for me to be able to produce under current limitations and I have made several of these pieces. However, I have found I have reached a limit in size and complexity, partly due to the workshop schedule (inadequate time to anneal a thicker piece) and partly due to not having much access to assistance.
During this residency I would hope to use Katie and James' extensive wealth of knowledge and experience to help troubleshoot issues in the making of this work on a larger scale. As well as their practical and technical skills to improve my own making of these pieces in the future. I would like to gaff the pieces, to push myself and my glass making skills, using this opportunity to develop new skills whilst developing this idea.
For further details on this please contact admin@cgs.org.uk