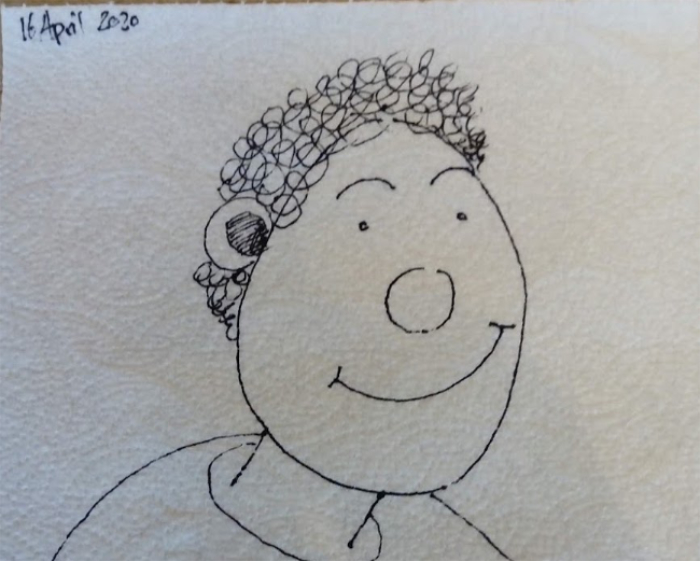 Your chance to own a drawing by glass artist David Reekie
During the first COVID-19 lockdown, glass artist David Reekie drew a Happy Face to help start his day. This is something he does most days, but these drawings were more considered. David is selling the sketches to raise funds towards the 25thAnniversary activities of the Contemporary Glass Society (CGS) so, not only do you have the opportunity to own a piece of unique art by a renowned glass artist, but you will also be helping the CGS to support its members and the wider contemporary glass scene.
The ink drawings are on 30 x 30cm and 22 x22 cm squares of kitchen paper and reflect David's vast imagination. Each one is dated and totally individual.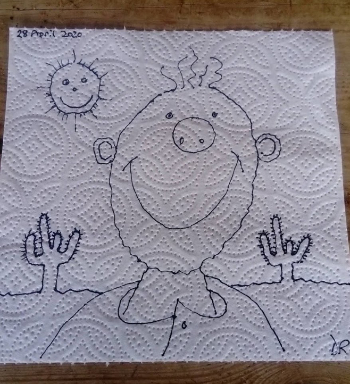 He drew around 50 drawings, dated from 9 April-2 June 2020, which are for sale at £20 each, including p&p. Of the funds raised, 70% will go to the CGS and 30% to the Macmillan cancer charity.
The drawings are sold on a first-come-first-served basis, so you pay your money and we will send you a drawing that is guaranteed to put a smile on your face! Already more than half have been sold.
So, to secure your own Happy Face by David Reekie, please make payment by PayPal to admin@cgs.org.uk or by BACS to CGS, sort code 55-61-08, account 66519578. Please also send your name and address and proof of payment to admin@cgs.org.uk. You can request a specific date, but we cannot guarantee we will have it.
UPDATE: All of the drawings are now sold out. In all, 52 were sold, giving a net total of £1,105 after postage and raising £773 for CGS and £332 for Macmillan. Thank you David!
Glass Network digital brings you all the latest news and features about contemporary glass
Send your news, feature ideas or advertising requests to the Editor Linda Banks