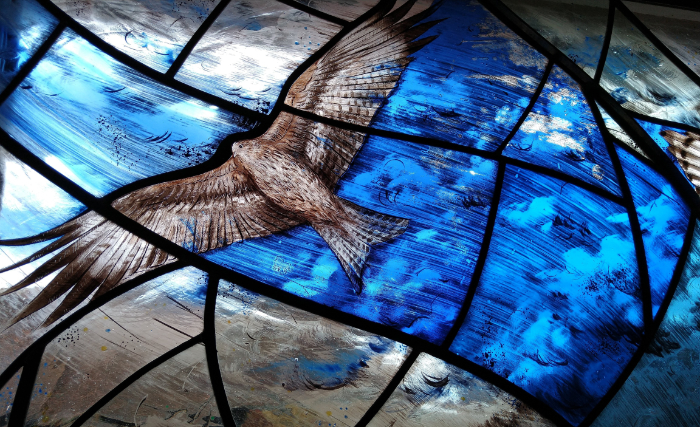 Would you like a grant for training from QEST?
The latest application round for financial support from the Queen Elizabeth Scholarship Trust (QEST) is open now. If you need help to fund a course or expand your abilities in a new glass direction, why not tell QEST about your plans and see if they are willing to assist?
QEST awards scholarship and apprenticeship funding of up to £18,000 to talented and aspiring craftspeople working in a broad range of traditional and contemporary skills, including glass.
The current application round is open now until 16 August 2021.
Since it was founded in 1990, QEST has awarded over £5 million to 625 individuals working in over 130 different crafts. Many of these have been glass artists. Read about some of the previous glass artists who have benefitted from QEST funding in this recent Glass Network digital feature article.
Details on how to apply are provided on the QEST website: www.qest.org.uk.
Interested makers can also attend a Zoom 'How To' session to find out more about the application process and gain helpful tips on filling out the application forms. Glass artists can apply for either a scholarship or an apprenticeship. Sign up for 'How To Apply For A QEST Scholarship' on Wednesday 4 August, 4-5pm here. Or sign up for ' How To Apply For A QEST Apprenticeship' on Tuesday 20 July, 4-5pm here.
If you aren't ready to apply now, look out for the next application round, which will open in January 2022.
Image: Stained glass by Grace Ayson, one of several glass artists and conservators who received QEST funding in 2020.
Glass Network digital brings you all the latest news and features about contemporary glass
Send your news, feature ideas or advertising requests to the Editor Linda Banks