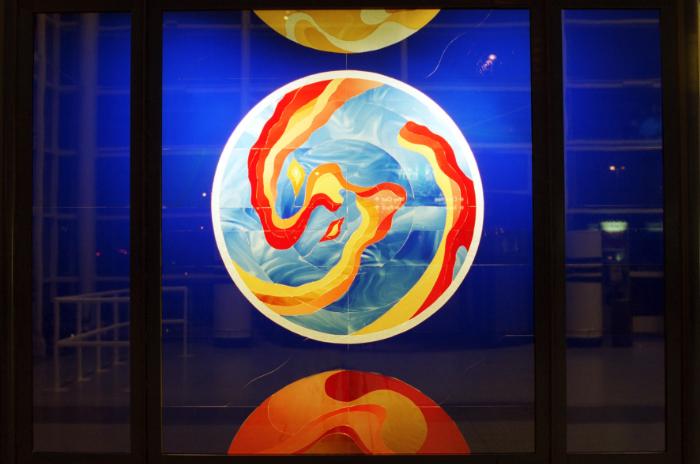 What's in the next Glass Network magazine?
Glass Network's editor, Kirsteen Aubrey, provides a tantalising preview of some of the articles featured in the next print magazine.
Glass Network #79 (due out in November 2021) focuses on colour, using it to explore palette, create balance and blend tones.
Each of the artists featured approaches colour in a unique way. They share how they achieve this across kiln work, lamp work, casting, stained glass and blown glass. For some, the inspiration stems from a quest to create an immersive experience (Sarah Blood), or a drive to explore techniques in pate de verre (Joshua Kerley). Cate Watkinson discusses how colour and light provide energy and agency in her practice, while Ian Chadwick shares his love of vibrant colours and rotational symmetry.
We include a portfolio of other practitioners working in colour, sharing their inspiration and glass outcomes. Thank you for your contributions!
Finally, as we plan for 2022's International Year of Glass, North Lands Creative Director Karen Phillips shares her thoughts from the Scottish glass hub, as we begin to enjoy physical gatherings again.
Image: 'Steady Eddy' by Cate Watkinson, installed at Newcastle Airport. Photo: Mark Pinder.
One of the many perks of being a member of the Contemporary Glass Society is that you receive a copy of Glass Network through the post twice a year. Why not join today?
Glass Network digital brings you all the latest news and features about contemporary glass
Send your news, feature ideas or advertising requests to the Editor Linda Banks