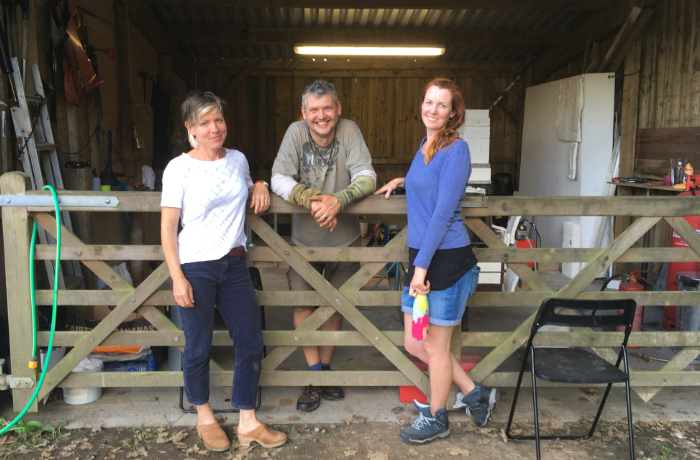 Collaborations
| 23-04-2021
What's in Glass Network #78?
Look out for the latest Glass Network print edition, which is landing on CGS members' doorsteps this month. Its editor, Kirsteen Aubrey, outlines what you'll discover.
This edition focuses on collaborative practice, exploring various ways we share discourse, ideas, skills and practice.
In an interview with Luke Jerram we delve into the importance of concept in order to drive an idea, discovering methods that secure a long term, profitable collaboration for all parties involved.
Inge Panneels highlights the need for agility and adaptability through which to successfully navigate changes in circumstance.
Developing a partnership through studio sharing is addressed in Linda Norris's feature, where we learn the importance of collage, friendship and humour to sustain creative collaborative practice.
Meanwhile, Amy Whittingham's collaboration sees her welcome new challenges, collecting kelp in the sea and learning the art of furnace building, on a journey with artist Abigail Reynolds and glassblower Ian Hankey to create glass from scratch, using seaweed and sand.
Many artists work with galleries, collectors and museums, for the purposes of research, curiosity, or to showcase work. We learn how two organisations collaborate with artists; Chris Day shares how collaborative experience has proved a gateway to new platforms with Vessel Gallery, while the head of arts at the National Glass Centre, Julia Stephenson, explains a new initiative, 'Glass Exchange', that will enable four contemporary artists to develop concepts and large-scale commissions.
Each feature explores new ways to encounter and sustain collaborative practice, and hints at the challenges of which we need to be mindful.
This edition of Glass Network celebrates the opportunity, diversity and inclusivity that collaboration can bring to one's practice.
Kirsteen Aubrey
Editor, Glass Network
Look out for your CGS fundraising raffle tickets in the envelope with your Glass Network magazine. Read more about what contemporary glass prizes you can win and what the money will be used for here.
If you would like to read the full print edition of Glass Network and are not yet a member of CGS, you can sign up to join here. Additional benefits include access to weekly online presentations by glass artists, glass collectors and enthusiasts, discounts from glass suppliers and for training courses, exclusive member exhibitions where you have the opportunity to sell your work, plus your own dedicated gallery page on the CGS website.
Please note that the new website for Pearsons Glass (as advertised on the back cover of the latest Glass Network print edition) is going live in May 2021, so be sure to check it out then.
Feature photograph: (left to right) Collaborators Abigail Reynolds, Ian Hankey and Amy Whittingham at Kestle Barton in Cornwall. Photo: Otis Reynolds.
Glass Network digital brings you all the latest news and features about contemporary glass
Send your news, feature ideas or advertising requests to the Editor Linda Banks