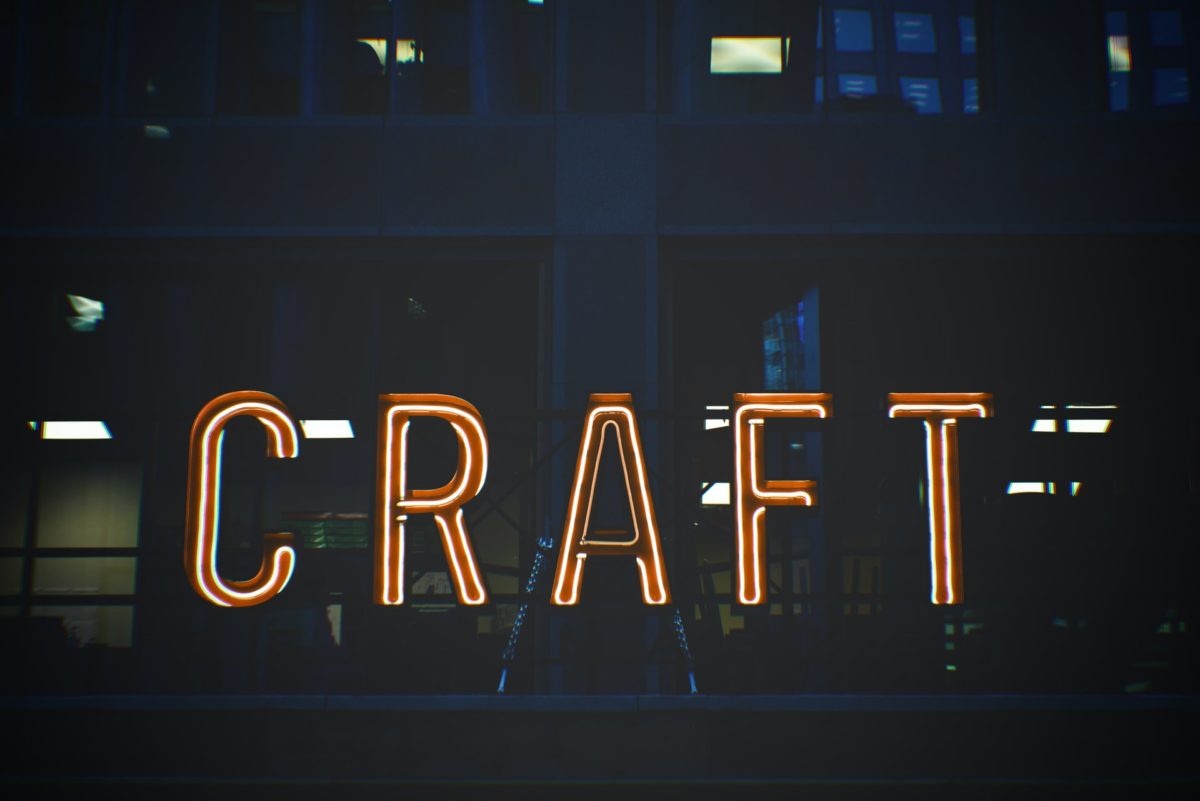 What does The Market for Craft Report 2020 mean for glass artists?
The appetite for craft has never been stronger, with sales of over £3 billion in 2019, according to a recent survey of the consumer market for British craft. But who are today's craft buyers and what do they want?
The Market for Craft report was commissioned by the Crafts Council and several partner organisations across the UK. It is the third undertaken for them (the previous ones having taken place in 2006 and 2010) and offers many insights into how consumers' shopping habits and requirements have evolved over this time.
While the report provides a general overview of the whole craft market, there is information on the market for glass specifically, and data about consumer trends that glass artists will find valuable.
The report is based on a survey of 5,000 UK residents, 1,500 US citizens and 1,700 professional makers. Because the survey was large, the overall market for the UK could be estimated using population statistics. The same approach was used to work out the volume and value of sales across the six main craft disciplines: ceramics; glass; woodwork; jewellery; textiles and metalwork (from ironmongery to fine silversmithing).
An important finding is that craft is no longer seen as a specialist interest – today it is in the mainstream. This is demonstrated by the rise in popularity of TV series like The Great British Sewing Bee and The Great Pottery Throwdown, alongside the public's desire for authenticity, experiences, ethical and sustainable products, and a wish to escape electronic devices. All of these have resulted in a growing interest in making, and buying, handmade objects.
New selling routes have also had an impact, as digital platforms have increased, resulting in a rise in online craft purchases from "5% of buyers (332k people) in 2006 to 19% of buyers (3.2m people) in 2010 to 33% of buyers (10.3m people) in 2020", according to the report.
While there is good news for the craft sector with the knowledge that 73% of the population is buying craft in 2020, (numbers in England buying craft rising from 6.9m in 2006 to 31.6m in 2020), the average price per object bought has decreased from £157 in 2006 to £124 in 2020.
This means that master craftspeople and established makers still face challenges in differentiating their skills to justify charging higher prices – an issue they also faced in 2006, according to the survey from that year.
The 2020 report states: "the majority of the market is dominated by more cautious, cost- conscious buyers. This needs to be recognised in the strategies adopted to promote craft and in the marketing approaches of makers.
"Demographically, compared to 2006, the craft market consumers in 2020 are younger, more ethnically diverse, less dominated by graduates and with lower specialist knowledge. Between 2006 and 2020 there has been an increase in the younger age groups, from 17% (1.1m) under 35 in 2006 to 32% buyers (9.1m) in 2020."
Portfolio careers
Portfolio careers are reported to be common among makers in 2020, with less than half earning a living through sales of products alone. Many established makers supplement their income with teaching in formal settings or workshops. Less established practitioners rely more on non-craft-related employment.
Income levels for craftspeople remain low when compared to the median UK annual salary of £30,350. The majority of craftspeople, at all stages of practice, stated a profit of less than £30,000 from sales of work in the latest financial year. The report adds that even among master craftspeople [defined in the report as those established 5+ years and having shown work at international galleries or art fairs], only 16% had profits of over £30,000.
Where are craft buyers buying?
Across all ages and demographics, craft buyers' top preference was to buy in person at a craft fair, even among the younger, digitally native buyers. Online, Etsy was the leading marketplace for buyers.
However, with over 220,000 UK makers reported to be active on Etsy currently, it is easy to understand why it may be difficult to be found as a seller in this marketplace.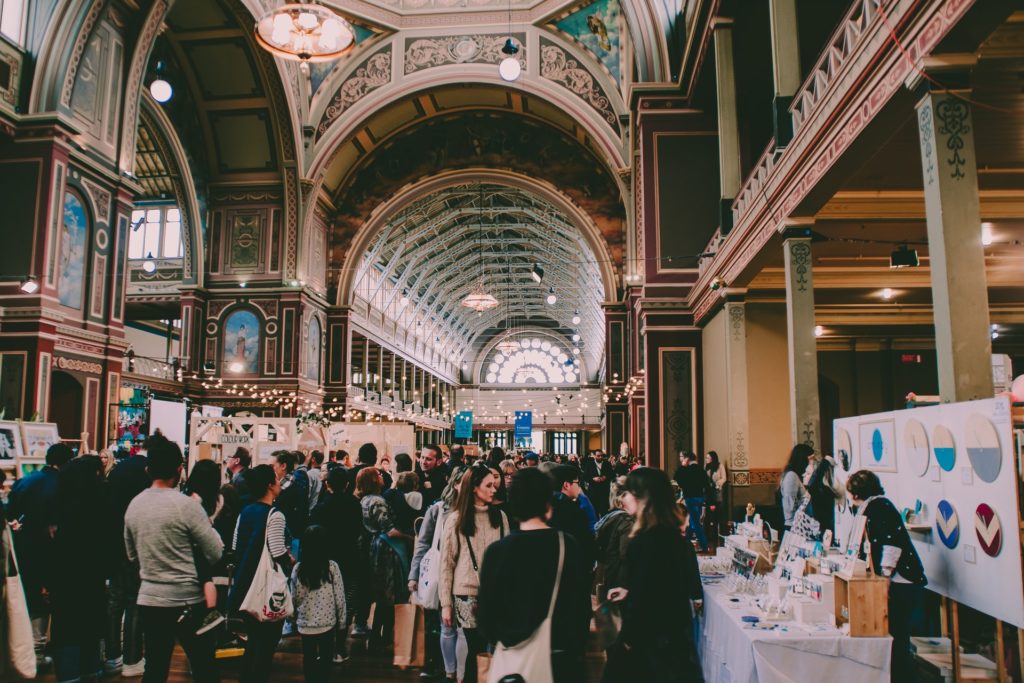 Diversification
The general trend towards taking part in paid experiences is spilling over into the craft sector. The report highlights that "20% of the overall market for craft (7% definitely and 13% probably)" indicated that they would pay to attend a craft workshop in the future. Craftspeople also reported that the experience sector "has become a significant revenue stream for many makers".
Another trend noted in the report among craft businesses that do not have time or space to provide hands-on courses, is to offer behind-the-scenes tours, giving insights into the making process. This appetite for greater understanding has also been seen more broadly in museums and galleries, with visitors wanting to know more about conservation and display processes.
While jewellery remains the most popular discipline for purchasers by volume, glass and metal were reported to have seen the most growth since 2006. By 2020, glass sales in England reached 3 million items, compared to 0.5 million in 2006 (an increase of 538%). In financial terms, glass sales in 2020 were valued at £473m, compared to £73m in 2006. The average purchase price per item in 2020 was up 2%, at £158.94, compared to £155.39 in 2006.
Who is buying?
The report divides consumers into nine sub-groups to assess their demographics, what they are spending, why and where. It goes into detail about the preferences and drivers behind the buying methods of the different groups.
In 2006, craft buyers were mostly 'risk takers' (67%). Risk takers are defined as creative people with independent tastes who do not look to popular endorsement for their purchases. In 2020, the number of risk takers had dropped to 41%, with the rest comprised of those prepared to take limited risks (42%) or who avoided risk (17%). This means most buyers today have more risk averse, cost-conscious attitudes and are 'fashion-followers' who want their purchases to conform to mainstream tastes and be admired by others.
Among the nine sub-groups, glass only featured once as one of the top three craft disciplines bought. It was bought by the 'Adventurer' persona, defined as someone who takes risk in buying work, has bought from a living maker and spent £70-£200 on their highest purchase.
Of Adventurers, 25% had a household income of more than £50k, 52% were female and 39% were graduates. They chose to buy from craft fairs (56%), craft markets (41%) and craft/design shops (37%) when making face-to-face purchases. A total of 40% bought craft online, 53% via Etsy, 32% from Not on the High Street and 21% from the maker's website.
Among Adventurers, 66% had creative hobbies and 18% had taken part in craft workshops in the past 12 months.
Their motivations for buying were: admire human skill (62%); wanted a unique gift (60%); beautiful objects appeal (59%).
Exporting UK craft to the US
Data from the Department for Digital, Culture, Media and Sport (DCMS) for 2016 valued craft exports at £4.6b. The USA was the third largest market for UK craft in that year, taking 11% of the total. Therefore, the export potential for crafts to the US was also investigated in the craft report, with a focus on New York and Los Angeles.
Both cities had significant existing markets for craft, with 84% of adults in New York (12.8m people) and 86% of those of Los Angeles (8.8m people) having bought craft in the past or being people who would consider doing so. Overall, 23% of buyers in both cities had bought craft from a UK-based maker, suggesting plenty of potential for future sales from the untapped market.
The existing market for UK craft in the two cities was young, with half (51%) 16-34 years old. The potential market had an average age of 45, but more than half (53%) of these were under that age.
Existing US buyers who had bought craft in the past two years had bought jewellery (75%), ceramics (74%), woodwork (68%) and glasswork (66%). Their average recent spend on UK craft was $180, with farmers markets (38%) the most common face-to-face venue to buy it. As with the UK craft buyers, Etsy was the most used online marketplace, but US buyers had used a wider range of online sources, including Made by Hand (27%), and Made.com (24%), museum or gallery online shops (24%) and an individual maker's website (23%).
Conclusion
The report found that the market for craft had grown significantly, fuelled by "younger, less specialist interest, less affluent, mass market buyers consuming many more products but at a more modest level". It pointed out that "consumer preferences are driven in part by growing interest in sustainability, provenance and supply chain integrity".
Makers were concerned about selling to this more mainstream market, which meant competing with high street stores and the easy fulfilment methods found with large online companies.
Therefore, to be successful, makers needed to help buyers "engage more deeply in craft, participate further, develop new knowledge of making and build their confidence in terms of what they like, purchase and collect".
There is a lot more detail in the full report. Download it via this link: Market for Craft Report .
The organisations that partnered with the Crafts Council to commission this research were Arts Council of Wales, Contemporary Visual Arts Network, Craft Northern Ireland, Craft Scotland, Creative Scotland, Creative United, The Goldsmiths' Company, and the Great Northern Contemporary Craft Fair/Great Northern Events.
This article was written by Glass Network digital's editor, Linda Banks, based on information in the Market for Craft Report.
Glass Network digital brings you all the latest news and features about contemporary glass
Send your news, feature ideas or advertising requests to the Editor Linda Banks