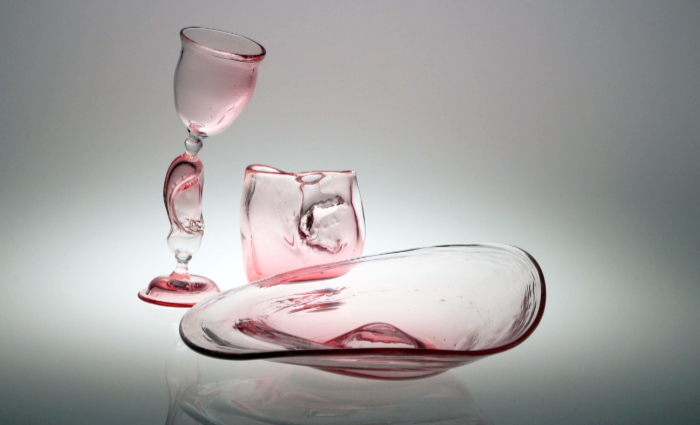 UCA Farnham degree show features glass
Three BA(hons) Ceramics and Glass students have their contemporary glass work showcased in the degree show at the University for the Creative Arts (UCA) at Farnham in Surrey.
The show opens on 9 June and runs until 7 July 2022.
The students displaying their work in glass are Shannon Baker, Frankie Leigh and Eleanor Hughes.
Shannon Baker describes her work (main image) as, "A collection of functional glassware considering notions of the uncanny in domesticity, womanhood, and the intrinsic link to ideas of the mother." She seeks to translate inexplicable thoughts and feelings into the physical realm. Here, hot glass has been shaped and formed using bronze body extensions – tools cast from the maker's own body – to develop an intimacy with the untouchable hot glass.
Frankie Leigh's work focuses on the theme of rejuvenation. She has first-hand experience of bush fires in her native Australia and the devastation they inflict on the landscape and natural world. Her blown glass objects are a celebration of new life and the beauty that can emerge after such trauma. Frankie is fascinated by the movement, flow and rhythm of hot glass; the bud-like forms and painterly layers of colour are evocative of flora and fauna rising from the ashes.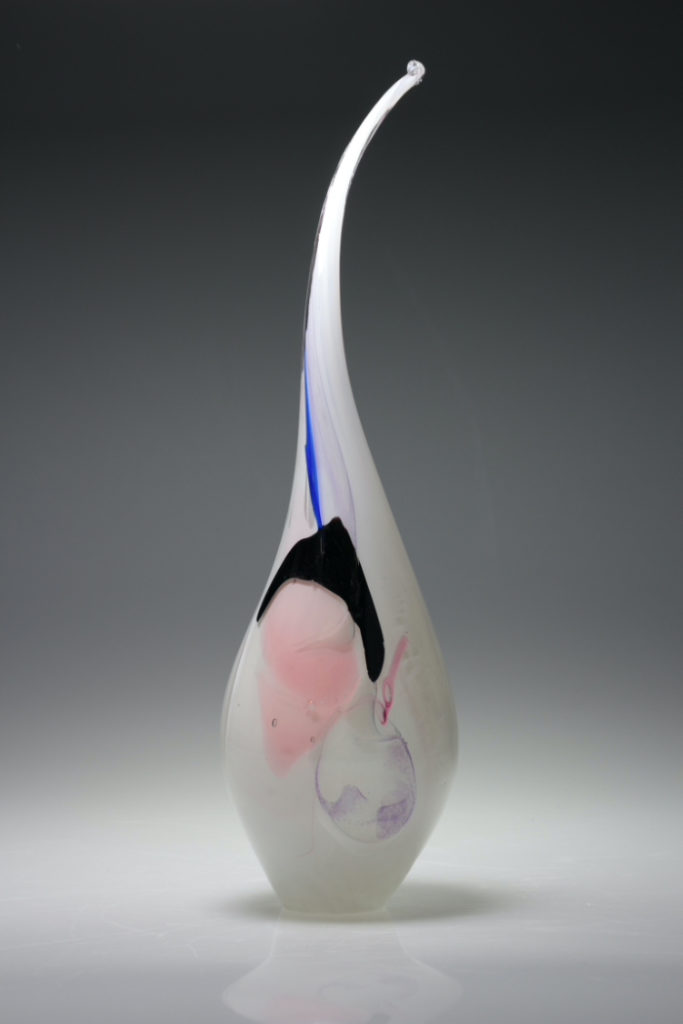 Eleanor Hughes uses the fluid nature of hot glass to pick up shards of coloured and textured broken glass. This results in an object that has pops of colour both within and on the surface. She explains, "My pieces reflect the way I build layers and marks in my sketchbook; a chaos of colour and visual texture."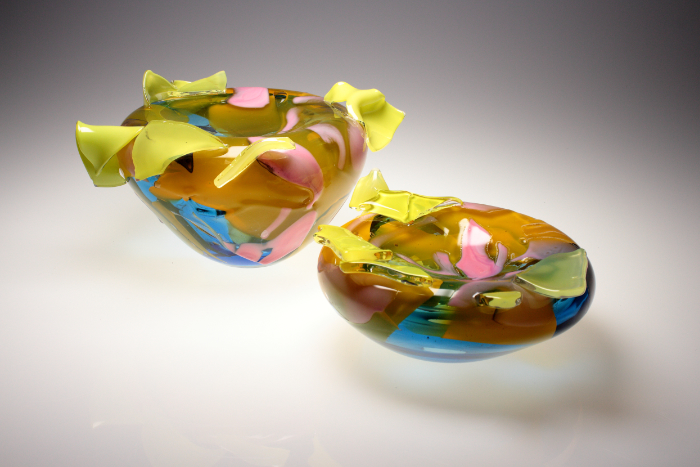 The UCA BA(hons) Glass and Ceramics degree show takes place in Rooms W05 & W04 at University for the Creative Arts, Falkner Rd, Farnham, GU9 7DS. It is on until 7 July from 10am to 4pm daily, (closed Sundays).
Main image: 'Love as a Homesickness' by Shannon Baker.
Glass Network digital brings you all the latest news and features about contemporary glass
Send your news, feature ideas or advertising requests to the Editor Linda Banks