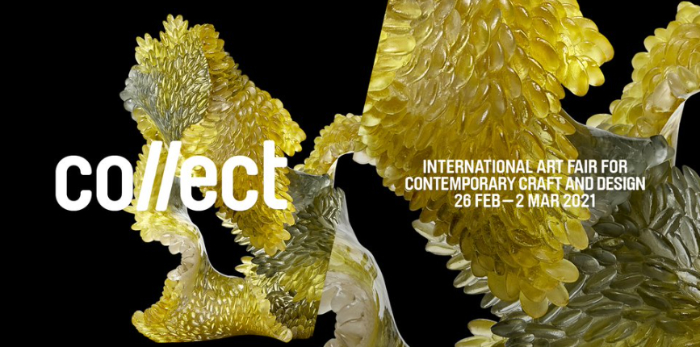 This year's Collect art fair moves online
The 2021 edition of the Crafts Council's Collect art fair for contemporary craft and design will take place online this year.
Collect takes place from 26 February until 2 March 2021, with the Crafts Council providing a range of free digital and virtual events, talks and tours from leading gallerists, artists, and figures from art, fashion and culture on its own channels, alongside 30 top galleries from around the world showing and selling their collections from online 'booths' hosted by Artsy.net (until 26 March).
Collect was established in 2004 by the Crafts Council and has built a reputation as one of the world's leading events for contemporary craft and design.
It brings together international galleries to showcase and sell work by living contemporary craft artists. Much of the work is made especially for the fair and is bought for private and public collections around the world.
Some of the leading names in contemporary glass that will be exhibiting include Joanna Bird Contemporary Collections, London Glassblowing, Vessel Gallery, Gallery TEN and J Lohmann Gallery.
The 30 galleries taking part are from the US, Thailand, France, Hong Kong, The Netherlands, South Korea, Norway, China, Germany and the UK.
Glass Network digital brings you all the latest news and features about contemporary glass
Send your news, feature ideas or advertising requests to the Editor Linda Banks