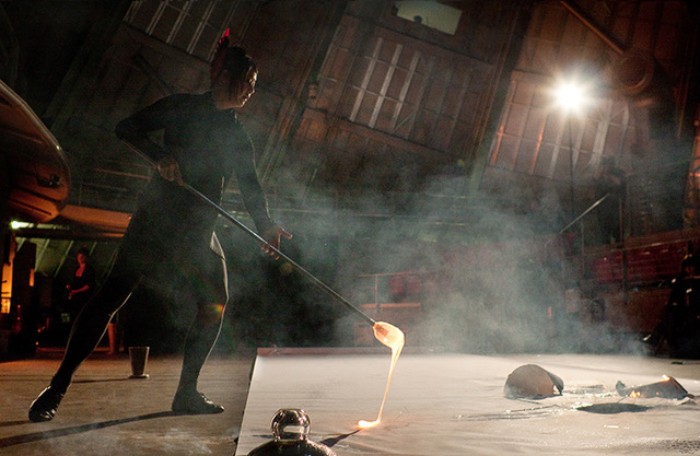 Sign up for Masterclasses at International Festival of Glass 2022
The International Festival of Glass, which takes place from 26-29 August 2022 in Stourbridge, UK, is offering the chance to take part in several Festival Masterclasses in the days running up to the Festival.
You can select from nine different techniques, with classes run by superb artists from Korea, Japan, Hong Kong, the UK and the US. The Masterclasses take place over 22-25 August 2022. Choose from:
Jiyong Lee                     coldworking/laminating
Joon yong Kim              glassblowing/coldworking
Keiko Mukaide              kiln casting
Satoshi ishida                pate de verre
Eunsuh Choi                  flameworking
Etsuko Ishikawa            pyrography
Ka-yee Chan                 Chinese Zen calligraphy
Wayne Strattman
& Bryn Reeves              neon/plasma
All of the artists will also be presenting and demonstrating during the Festival itself from 26-29 August.
Find out more and book via this link: https://www.ifg.org.uk/masterclasses
For more information about the International Festival of Glass, click here.
Image: International glass artists will be offering classes in a range of techniques, including Etsuko Ishikawa, shown here creating 'Firebird'.
Glass Network digital brings you all the latest news and features about contemporary glass
Send your news, feature ideas or advertising requests to the Editor Linda Banks