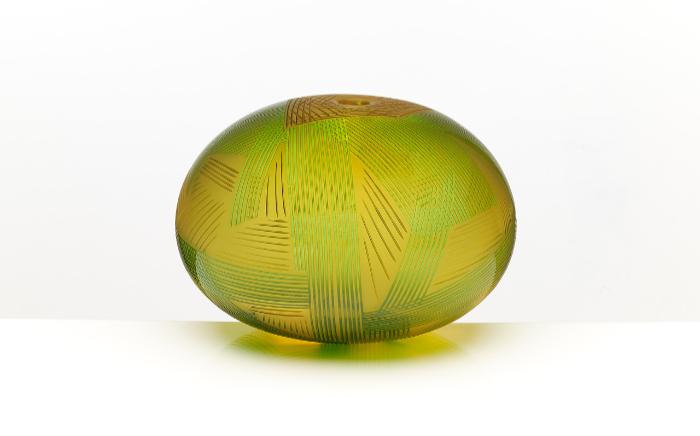 Glassblowing
| 30-08-2021
Seminar on glass pattern techniques
Join contemporary glass group Just Glass for a seminar on creating patterns with glass in October.
Glass is a fantastic material for creating an amazing array of beautiful patterns. Ranging from the strictly geometric to the fluidly organic, glass artists incorporate pattern into their work in an incredible variety of ways using the form, texture and colours of the glass.
For the seventh in its series of biennial seminars, Just Glass has invited five internationally renowned glass artists to present on how they make patterns in their work. The speakers are Kate Jones, Rachel Phillips, Georgia Redpath, Ruth Shelley and Helen Slater-Stokes.
The meeting will take place on Saturday 30 October from 10.30am to 4.30pm at Conway Hall, 25 Red Lion Square, London WC1R 4RL.
Tickets are £37.50 (discounted to £31.50 for Just Glass members). Book via Eventbrite here.
Just Glass was formed in 2003 and comprises a group of over 50 established and emerging glass artists. Members' work ranges from tiny, intricate pieces to imposing, large-scale works in glass, from domestic vessels to abstract sculpture.
Membership is open to makers of warm glass who have either studied or are studying, taught or are teaching warm glass, in an adult education institution in the United Kingdom.
Find out more about Just Glass on the website: http://www.just-glass.co.uk
Image: 'Landscape – Green over Gold' by Kate Jones (2019). Photo: Gillies Jones.
Glass Network digital brings you all the latest news and features about contemporary glass
Send your news, feature ideas or advertising requests to the Editor Linda Banks