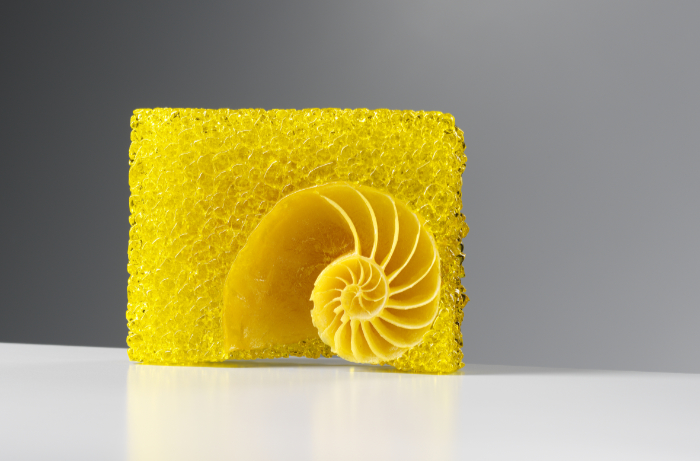 See the Joy of Glass CGS exhibition in Leeds
The Contemporary Glass Society (CGS) is working in partnership with the Craft Centre & Design Gallery, Leeds, to present a joint exhibition of contemporary glass.
This is a double celebration for the two organisations, with the CGS marking its 25-year anniversary and the Craft Centre and Design Gallery reaching 40 years in 2022.
Two exhibitions, under the banner 'The Joy of Glass', will be presented in this beautiful, Victorian building, located close to Leeds city centre. CGS approached the Craft Centre and Design Gallery for this collaboration because of its reputation for supporting both new and established artists and for bringing together the best of handmade contemporary art and crafts.
A total of 25 artists' work will be shown in two parts. Part one runs from 23 April to 4 June 2022, while part two begins on 11 June and finishes on 23 July 2022.
The selected artists in part one are: Karen Beggs, Gina Clarke, Rachel Elliott, Magda Gay, Hannah Gibson, Nanu Hodson, Claire Lake, Brett Manley, Susan Purser Hope, Morag Reekie, Rebecca Rowland-Chandler, Sue Sinclair, and Kathryn Webley.
UPDATE: Part one is now open and you can view a virtual tour here on YouTube.
The artists in part two are: Effie Burns, Kate Jones/ Stephen Gillies, Steven Graham, Catherine Mahe, Caroline Moraes, Katherine Park, Verity Pulford, Karen Redmayne, David Reekie, Penny Riley-Smith, Elizabeth Sinkova, and Samantha Yates.
CGS chair, Susan Purser Hope, commented, "It is extremely exciting to have the opportunity to exhibit in such an impressive location as part of our celebratory tour around Great Britain. It was exciting viewing the work of a range of artists demonstrating such variety and imagination. We are all really looking forward to the rest of 2022, which is continuing our dazzling year for contemporary glass!"
Florence Hoy, Director of the Craft Centre & Design Gallery, Leeds said, "As it's a very special anniversary for both of us this year … and it's the International Year of Glass, we jumped at the chance of this fantastic opportunity to bring some outstanding glass to the city of Leeds, and to give it the spotlight it so rightly deserves."
Find out more about the artists and view their work here.
Image: 'Seclusion' by Rachel Elliott. Photo: Shannon Tofts.
Glass Network digital brings you all the latest news and features about contemporary glass
Send your news, feature ideas or advertising requests to the Editor Linda Banks