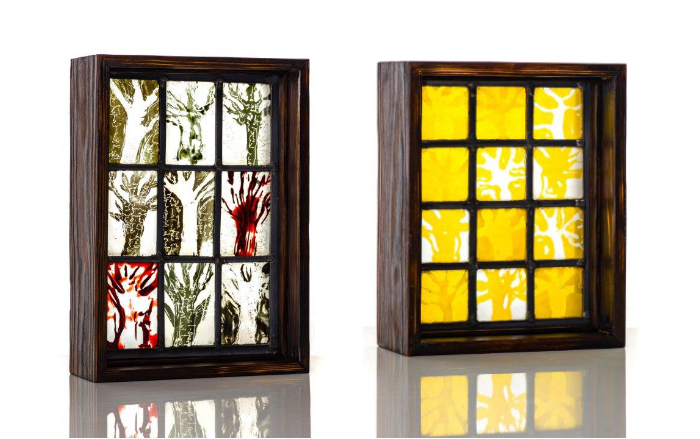 Scottish glass artist Kate Henderson exhibits in Edinburgh
Scottish painter and glass maker Kate Henderson is presenting her first solo exhibition at Doubtfire Gallery in the Stockbridge area of Edinburgh, Scotland, from 16 February until 18 March 2022.
While Kate is known for her vibrant colourful paintings and stained glass, this show, entitled 'On Reflection', presents a quieter, more reflective series of works.
Kate says, "My work has developed from my experience during the pandemic, being at home with my family. I was fortunate that I had a good experience and no hardship or illness. It gave me time to develop and reflect on my drawing and mixed media work, which I based on the trees around my home and watching them move into the different seasons. My glass work is augmented by some bright colour Edinburgh drawings, based on the architecture of the city."
Kate's art incorporates traditional and contemporary techniques in glass. It includes painted, layered, acid etched and waterjet cutting methods.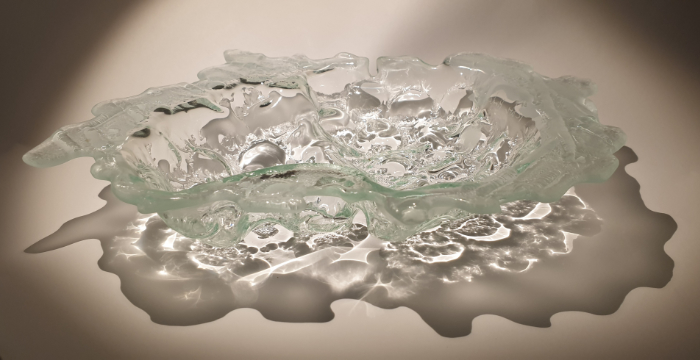 "I'm interested in creating pieces that explore the fragility of glass, working into the surface, as well as the edges, to expose the vulnerability of the material," she explains. "Over the years I have developed a painterly approach to both my painting and glass work. I feel that the relationship between my glass and painting continues to strengthen and develop, influencing the mark making in each discipline."
Kate trained in stained glass at Edinburgh College of Art in the early 1990s and has since built up a varied portfolio of commissioned stained glass for public and private buildings across Scotland and Europe. She is an elected associate member of the British Society of Master Glass Painters and was chair of the Scottish Glass Society from 2013-16.
Doubtfire Gallery is at 28 North West Circus Place, Edinburgh EH3 6TZ. The gallery is open Wednesday to Sunday 12 noon to 4pm, or by appointment. More information via: www.doubtfiregallery.com
Main image: Tree studies by Kate Henderson featuring stained glass with traditional glass painting and engraving: 'Watching' (left) and 'Waiting'.  Photo: Gordon Bell.
Glass Network digital brings you all the latest news and features about contemporary glass
Send your news, feature ideas or advertising requests to the Editor Linda Banks