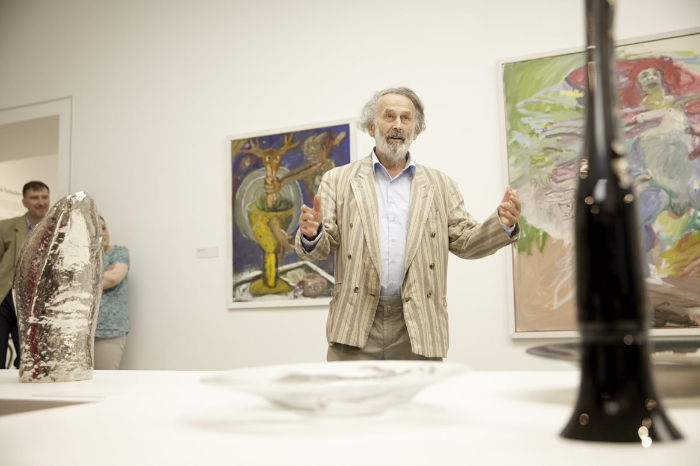 Remembering Erwin Eisch (1927-2022)
The Contemporary Glass Society (CGS) is sad to report that Erwin Eisch died at the end of January 2022 at the age of 94. He was a founder and pioneer of the studio glass movement, as well as a talented painter and print maker.
Eisch's unconventional approach to glassmaking had a profound impact during the formative years of the international studio glass movement, and his relationship with American glass pioneer Harvey K Littleton forged an important link between European and American studio artists working in glass.
In 2013 the National Glass Centre (NGC) hosted a major retrospective of Erwin Eisch's work, 'Clouds Have Been My Foothold All Along'. The works the NGC acquired as a result of this exhibition formed the foundation for its permanent collection of international studio glass.
Eisch is known particularly for his glass heads, one of which is shown here.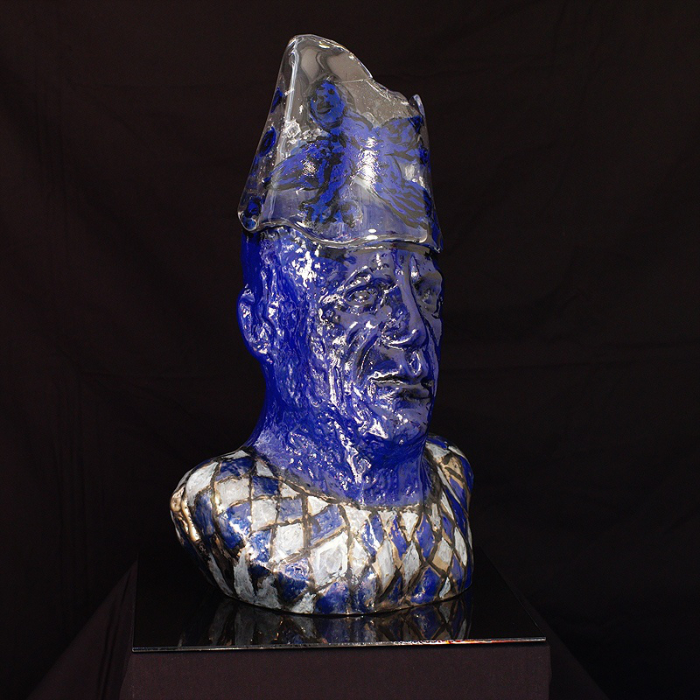 The CGS sends its condolences to the Eisch family.
Main image: Erwin Eisch at the NGC exhibition.
Glass Network digital brings you all the latest news and features about contemporary glass
Send your news, feature ideas or advertising requests to the Editor Linda Banks