Would you like to be an art glass collector? CGS Treasurer Mike Barnes has been collecting art glass for over 20 years, having bought his first piece on a holiday visit to see glass blowing on the island of Murano. Here he talks us through some of the highlights of his collection and offers his tips for starting your own art glass collection.

My love of collecting glass started on a tourist visit to Murano in 1998. I had never noticed art glass before this, but was fascinated by the process and by the end result. I bought my first piece of glass then and there: 'Pair of Fish', by Zanello Zanetti. After returning home I discovered that there were some local artists in and around Newcastle. I dropped into Jane Charles' studio and found myself buying two of her pieces, and from there it was all downhill! To date, I have now accumulated over 120 pieces.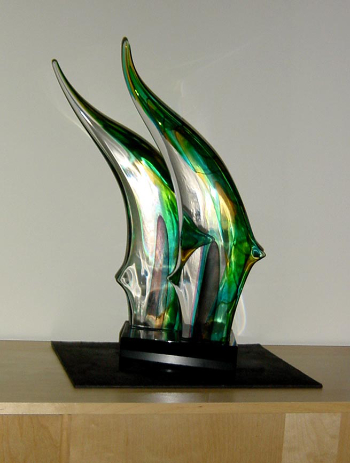 At first my collection was very eclectic. I travelled all over Europe and further afield on business, and always found time to pop into the local galleries. I often found myself buying yet another piece.
My approach was all a bit haphazard, so I asked the world authority on contemporary glass, Dan Klein, to visit on his way up to Scotland. I had met him previously in London with his partner, Alan Poole (who remains a friend and an inspiration for knowledge of all things glass). Dan's advice was invaluable. He recommended that I focus on British glass to give the collection a bit more coherence. So, since then, it's pretty well all been British (with the occasional divergence and sometimes a broad definition of British, such as an artist living, even briefly, in the UK!).
Do I favour any particular style? Not really. I seem to have collected a disproportionate amount of cast glass, but more by accident than design. I am a bit under-represented in engraved glass, but not deliberately. I do tend to favour young artists who have yet to make their mark.
How do I find the artists? Originally, I found them mainly through galleries but, sadly, we have so few galleries now in the UK. London Glassblowing steadfastly holds the fort! And I should also mention Vessel in London and Terry Brett at Pyramid in York. As I have got more familiar with the glass scene, and also through being associated with the CGS, I have been able to get to know the up-and-coming artists. The CGS's glass prize for newly-qualified artists is a good source of new talent. Plus, I often go to the artist directly and commission a piece, or see if they have existing pieces for sale.
My favourite younger artists? Probably Harry Morgan (see main feature image, Untitled, 2014) and Laura McKinlay, with Elliot Walker a close second. There is such a depth of talent. Hannah Kippax was really special but, as far as I know, is no longer making, which is a great pity. Anne Petters, Jade Tapson and Davide Penso (honorary British!) are artists to look out for.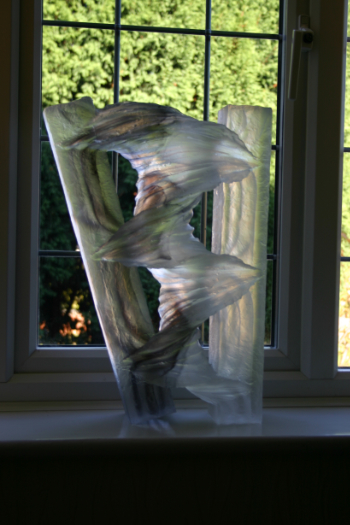 What is my favourite piece? A work by non-British artist – Toots Zynsky, which is a stunning piece that I purchased through the Braggiotti gallery in Amsterdam.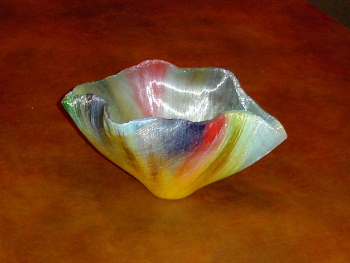 My favourite British artist? I have to say David Reekie. His pieces are beautifully made and great fun and now he works with Morag Reekie, following on in the family business! I also have a beautiful child's dress in pate de verre, by Alison Lowry.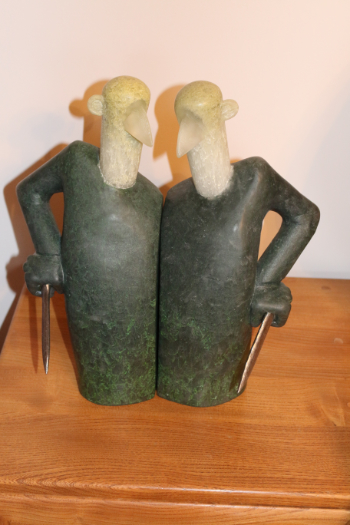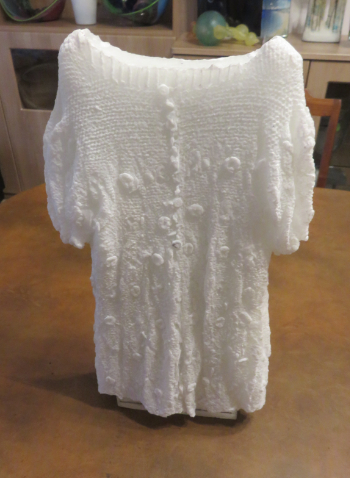 Any regrets on purchases? Yes, a few. Tastes change and pieces I bought back in the 1990s I may not buy now, but there is no piece about which I have thought, "Why did I buy that?" once I got it home. (OK, there are a couple). A few need to be retired now.
This prompts me to say that the secondary market for modern studio glass in the UK is virtually non-existent, which makes the collection more of interest and a labour of love rather than an investment as, frankly, I would struggle to sell many of them. Auction houses – yes, a few may be interested. Or a private sale maybe? But there are very few serious UK collectors – maybe half a dozen at most.
I tried to form a collectors' group (twice) but singularly failed to generate any real interest from more than two or three people. It is a pity I don't live in the US (at least for glass), where there is such enthusiasm and a thriving market (with prices to match).
Do I have a budget for buying glass pieces? Not really, I just buy them when I see them and like them. I control expenditure by not visiting galleries for a while, as I know I will buy a piece or two if I do!
The biggest problem I have is how to display my collection. I live in a semi-detached house in Newcastle and have no "museum" wing. Thus the glass has to be displayed wherever space can be found (and where my wife allows me to put it!). Now I am running out of room, sadly, and it is so important to display the glass well in the right light. So maybe I should now adopt a "one in, one out" rule? But out to where? It is a real problem, but it probably won't stop me buying more. It's a bit of an addiction, to be honest. Still, better than smoking or taking cocaine, I suppose.