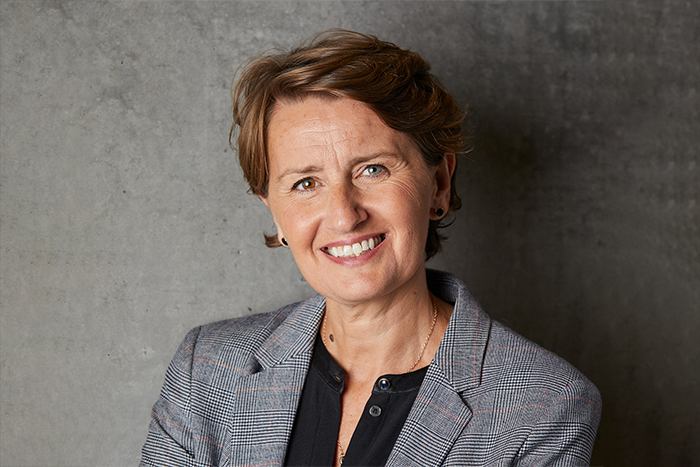 Rebecca Matthews appointed new Director of Glasmuseet Ebeltoft
Rebecca Matthews, former CEO of the European Capital of Culture Aarhus 2017, has been appointed as the new Director of the Danish museum for contemporary, international glass art, Glasmuseet Ebeltoft, from 2021.
Glasmuseet Ebeltoft is a private, self-financing institution established and directed by the Foundation for the Collection of Contemporary, International Glass Art. It presents the best in contemporary, international glass art through an ambitious exhibition programme and has a unique collection of glass art from around the world, as well as a professionally-run glassblowing studio on site.
Prior to this role, Rebecca spent five years as Director of the European Capital of Culture Aarhus 2017 and two years as Director of the international educational charity, Goodenough College in London.
She comments, "I am very much looking forward to being part of Glasmuseet Ebeltoft, a museum which unites the best of Danish and international glass art. Glasmuseet Ebeltoft has a unique international reputation, and I look forward to using my national and international networks to strengthen its continued development across the country and globally.
"Glass is a fascinating and exciting art form, a material that can be formed in a variety of ways and expressions, and one that audiences find captivating to watch. Glass has a long and remarkable history and, as a museum, we aim to convey this in a modern context.
"Ebeltoft has a number of strong cultural institutions, such as Maltfabrikken, Fregatten Jylland, The European Film College and Glasmuseet Ebeltoft as well as an international frontrunner in Kvadrat, and I look forward hugely to collaborating with these institutions and many more."
Welcoming Rebecca to the museum, Chairman of the Museum Foundation's Board, Henning Kovsted, said, "The Museum has an ambitious strategic plan for the next five years, and I am confident that Rebecca will use her great professionalism, credibility, infectious energy and a wealth of ideas to pave the way and take the Museum securely into the future."
Rebecca holds an MA in History of Art from the Courtauld Institute of Art, London University, and an MA in Modern and Medieval Languages ​​from Cambridge University.
She will take up her position on 1 May 2021.
Photo: Rebecca Matthews by Henrik Bjerregrav.
Glass Network digital brings you all the latest news and features about contemporary glass
Send your news, feature ideas or advertising requests to the Editor Linda Banks