QEST announces funding for new glass scholars
The Queen Elizabeth Scholarship Trust (QEST) has announced that two contemporary glass artists are among those receiving awards in the latest funding round.
Debbie Copley is a stained glass artist with 15 years of experience. She is largely self-taught, coming from a technical background in mechanical engineering and draughtmanship.
As a scholar, her QEST funding will support a tailored intensive learning programme to broaden her knowledge of traditional stained glass. Through networking and exploring she will be better equipped with skills and confidence to take her practice to the next level.
Her award will include a 12-month mentoring programme with Deborah Lowe (Fellow of the BSMGP); a masterclass in glass painting, silver staining and enamelling with Jonathan Cooke at Swansea AGC; an advanced one-to-one painting masterclass with Surinder Warboys in Suffolk and life drawing classes with Catherine Macdermid in Kendal.
Nerida Whale receives funding as a QEST Apprentice. She studied fused glass, ceramics and silversmithing at Portsmouth University and has since developed experience working as a glass artist. She aspires to become proficient in all aspects of stained glass conservation and would also like to expand her contemporary stained glass techniques and experience, allowing her to experiment in producing fused glass pieces.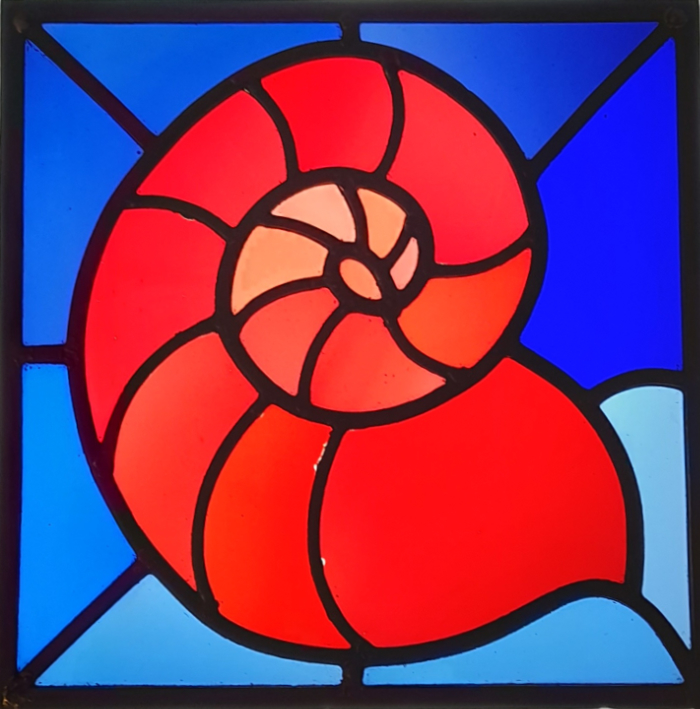 Nerida's QEST Apprenticeship will support two days of work-based training a week for one year with Lizzie Hippisley-Cox, founder and director of Eden Stained Glass. During this time, Nerida will work on a range of stained-glass conservation projects and build on her bench skills.
Afterwards, she hopes to continue working in glass conservation, while also exploring stained glass, fused glass and how the two can be used together.
QEST supports the training and education of talented and aspiring craftspeople through traditional college courses, vocational training, apprenticeships and one-to-one training with a master craftsperson, helping to support Britain's cultural heritage and sustain vital skills in traditional and contemporary crafts.
QEST has awarded £5million to over 600 individuals working across the UK in 130 different craft disciplines since it was founded in 1990.
Funding of up to £18,000 per applicant is awarded twice a year, with the next round of applications opening from 11 July to 15 August 2022. Find out more about QEST and its awards via the website: https://www.qest.org.uk/apply/scholarships/
Main image: 'Fate' by Debbie Copley.
Glass Network digital brings you all the latest news and features about contemporary glass
Send your news, feature ideas or advertising requests to the Editor Linda Banks