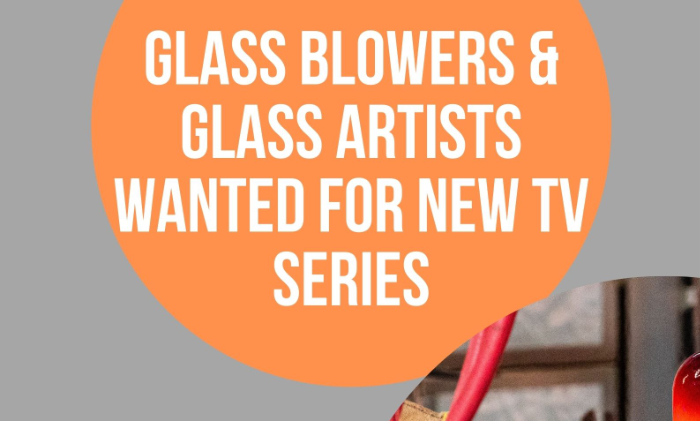 New TV series offers business boost for glass artists
Are you an amateur glass blower or glass artist who wants to make your hobby a full-time business? If so, independent production company, Flabbergast TV, could have a way to fast-track your new career.
Flabbergast TV is producing a new television series all about makers and crafters who want to turn their hobby into a full-time business. They are looking for amateur makers working in all craft disciplines, including glass blowers, furniture makers, jewellers, potters, woodworkers, sewers and artists.
The series will help people on their journey from hobby into a long-term career. It could appeal particularly to those who have just started their business venture and would benefit from some mentoring.
The series will follow a select group of amateur makers as they are mentored through the practicalities and pitfalls of turning a hobby into a business. The expert mentors and show host will guide them through what it takes to transform their hobby into a business, giving them the knowledge and opportunity to transform their lives.
If you are interested in applying for this exciting TV series, send an email to MIFM@flabbergast.tv to receive all the relevant information. You must be over 18. Please note that expressions of interest do not guarantee that you will be selected.
Glass Network digital brings you all the latest news and features about contemporary glass
Send your news, feature ideas or advertising requests to the Editor Linda Banks