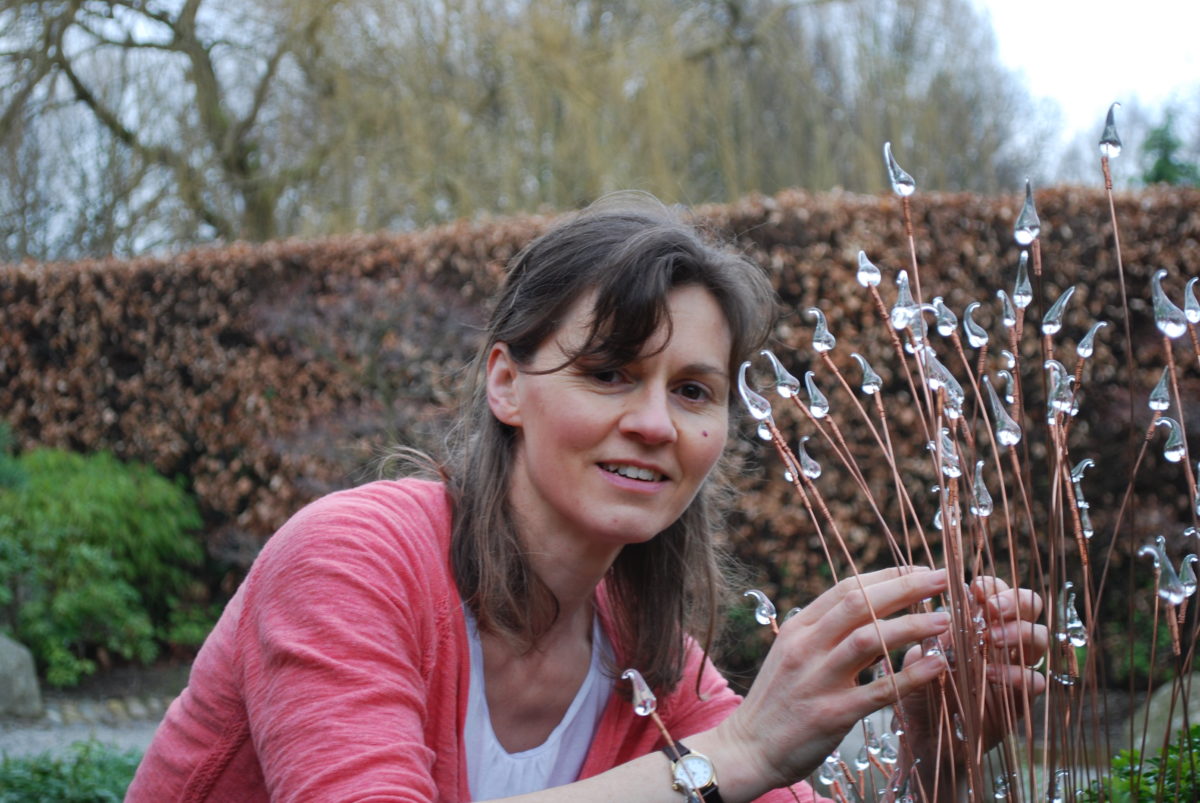 Meet the new editor of CGS Glass Network print edition
Kirsteen Aubrey has taken over from Milly Frances as the new editor of Glass Network print edition. Here she explains her own glass journey and how she proposes to develop the CGS magazine. 
Glass is a niche market, yet its contribution to the wider sector of Craft, and even larger Creative Industries, is significant. The Creative Industries support the UK economy to the tune of £111 billion, of which Crafts contribute  £3.4 billion.
While we may be a niche collective, we have significant value as creatives working with glass. My aim as Editor is to share the value of what we do, from our inspiration to create work, through to our experimentation with ideas and process, to the final artefacts. Telling our stories will extend our glass community, reaching out to other creatives, enthusiasts and buyers, to celebrate our work with us.
I believe that in articulating the narratives and motivations behind our individual glass practice, we promote the value, creative potential and technical mastery involved in producing our glasswork to the public. Motivators such as culture, identity, politics and sustainability may be key features, yet each of us interacts with different agendas, or the same agenda, in different ways. Capturing and sharing your stories is central to the success of Glass Network, and a main driver for my desire to become Glass Network print Editor. Do get in touch with me to share your own ideas and inspirations.
My personal practice spans 30 years (eek!) and has involved a range of glass processes, including kiln, lamp and blown glass. My work was exhibited in the retrospective at National Glass Centre, celebrating their 21st anniversary. Exhibiting as one of 60 strong glass makers, the works represented "artists who have helped develop the city's reputation for excellence in glass" (Sunderland Echo, 16 April 2019).
Collaboration has been a key interest in my glass practice, both between glass practitioners and with practitioners from diverse disciplines. Each collaboration provides new experiences and challenge, relying on an openness and trust to create new work. Each resulted in outcomes that explored the agency of glass as a creative medium. Here, I have collaborated across glass and crochet, exhibited in 'Pairings' at Contemporary Applied Arts (2012), and later combining textiles and lampworked glass with Alice Kettle to create an installation for VAS:T at the Royal Scottish Academy. In subsequent collaborations I have worked with a haiku poet, an astrophysicist and photographers.
Recent work includes developing hand-blown lenses for photography, exploring ways of seeing. The results featured in 'Radical Matters' as part of the International Association of Societies of Design Research (2019), Milan Virtual Design festival (2020) and were captured on film for 'Glass, Meet the Future' (2020), a North Lands Creative initiative.
Glass Network digital brings you all the latest news and features about contemporary glass
Send your news, feature ideas or advertising requests to the Editor Linda Banks