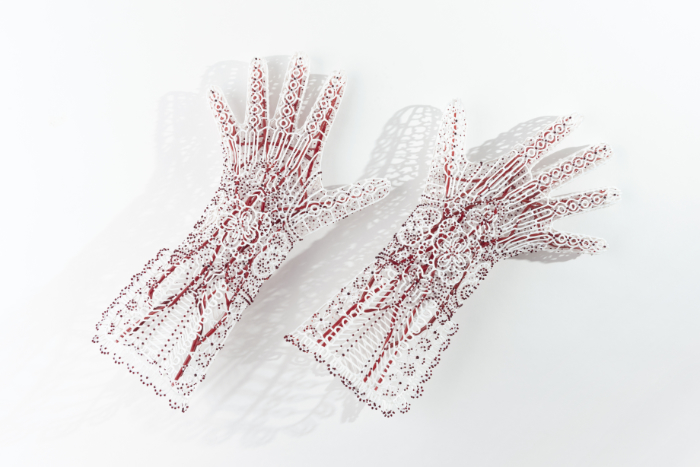 Flameworking
| 08-06-2022
Making connections with history
Kit Paulson looks to the past for inspiration for her flameworked glass creations, which include fantastical headwear and old-style telephones. Linda Banks finds out more.
What led you to start working with glass?
I just kind of fell into it. Furnace working was one of the studio classes that was offered at my undergraduate university and I thought, 'Hey, what the heck, might as well try it while I'm here'. It turns out that glass is endlessly fascinating and I'm still learning 20 years on.
You have perfected the use of the flameworking technique. Why does this method appeal to you?
There are a lot of great things about flameworking. It's fairly simple and easy to set up a flameworking studio (particularly in comparison to setting up a hot shop, which is the area of glass I started in) and one can work alone and independently. It appeals to my innate love of small things, but flameworking can also be a good way to make large things out of small, modular parts. Borosilicate glass (the type that I use) is particularly good for this. I like the level of detail I can get with flameworking and how delicate I can make things.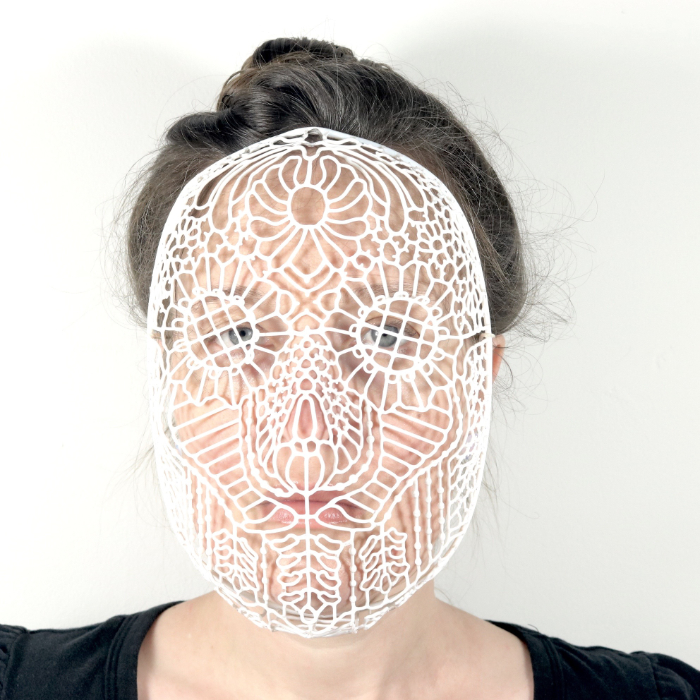 What is your creative approach? Do you draw your ideas out or dive straight in with the materials?
For many pieces I make a working, scale drawing that serves as a template. Often it's easier to work out problems in a drawing before moving on to the material. But I do leave room for on-the-fly adjustments and additions. So I would say most pieces are about 80% planned and 20% improvised.
A lot of your work features sculptural, wearable glass art, often with a historical theme. What message(s) do you want to convey through this work? 
I like to make objects that look as though they have come from an earlier time, but not from a recognisable, specific time. I create objects that look as if they must have existed but never did. The past is a source of endless inspiration for me. We are so connected with things that happened in the past but sometimes these connections are invisible without a bit of digging. My work is often a form of digging.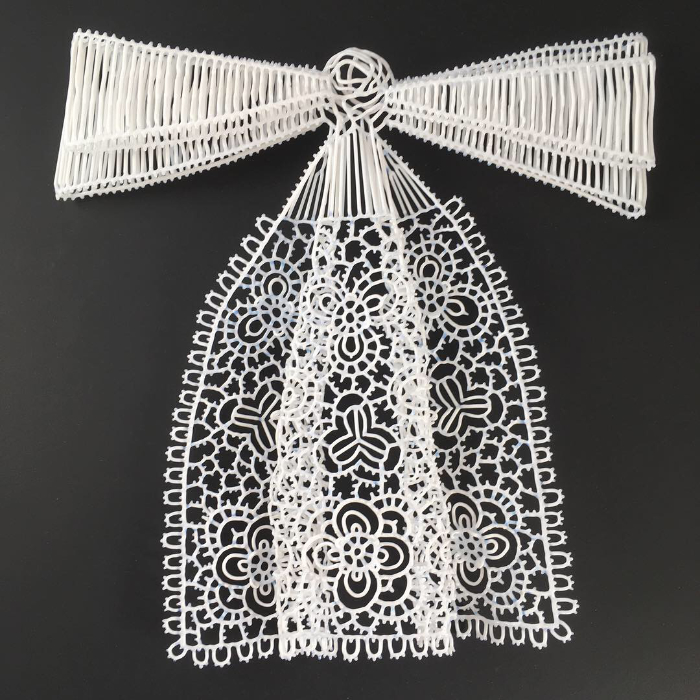 What is your favourite tool or piece of equipment and why?
My mini torch is my favourite. It's a game-changer! It allows me to make incredibly small details and also to build large pieces. It's a small, handheld torch, so I can use it to draw in three dimensions. I'm not constrained by having to bring my work to a bench torch, as I can bring the torch to the work.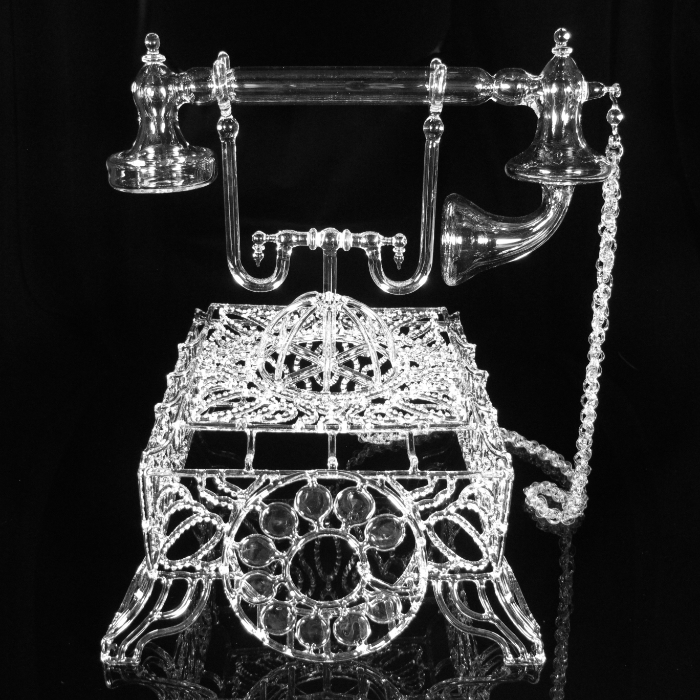 Do you have a favourite piece you have made? Why is it your favourite?
My favourite piece is usually the last thing I finished. Right now it's a little piece I finished in Scotland at North Lands Creative that's based on gothic cathedral architecture.
You teach at venues in the US and farther afield. How does this impact your own glass practice?
I really enjoy technical teaching. This involves breaking down and categorising processes and passing them on to students, who often do interesting things with them. I enjoy getting the chance to solve problems that I would never have come up with on my own. And I enjoy deepening my understanding of the material by explaining it to others. I always come away from teaching experiences with tons of new ideas and I always learn something.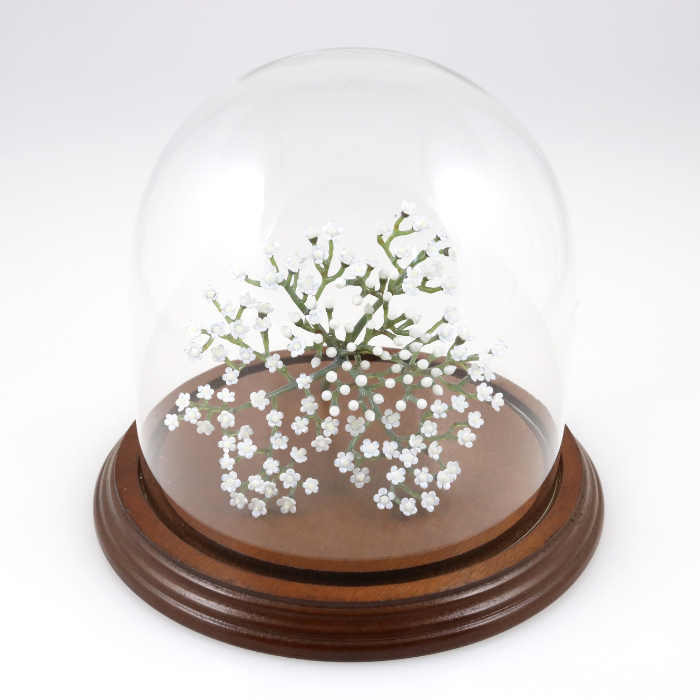 Where do you show and sell your work?
It's a fairly random game at this point. My larger, sculptural work doesn't sell very well because it's delicate and hard to transport. So it's mostly my smaller production work that actually sells. Therefore, I sell little things on Etsy (kitpaulson.etsy.com) and in regional boutiques. Occasionally I'll have a larger piece in a gallery show, but most of the work that I really care about is displayed in the gallery of my studio, which is arranged as a sort of Wunderkammer, or cabinet of curiosities.
Do you have a career highlight?
I was delighted to have a piece acquired last year by the Renwick Gallery of the Smithsonian Museum.
Who or what inspires you?
I am inspired by glass itself, the endless different ways it can be manipulated and by the skill needed to manipulate it successfully. I am inspired by looking at objects from the past, and the way that humans have solved problems and created beauty through the clever use of materials. I am inspired by the dawn of The Age of Reason, when people were creating objects and methods of observation for natural processes.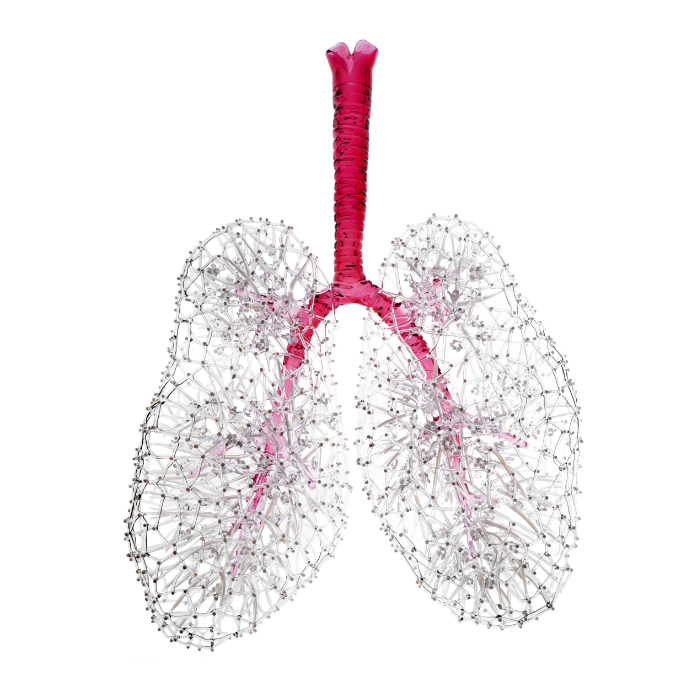 Has the coronavirus impacted your practice?
Much of my time before COVID-19 had been spent in teaching, so when it struck I was suddenly at home and alone. This situation pushed me to set up an online outlet for my production work and to develop that work into something people actually want to buy. It gave me a lot of time in the studio that I wouldn't otherwise have had.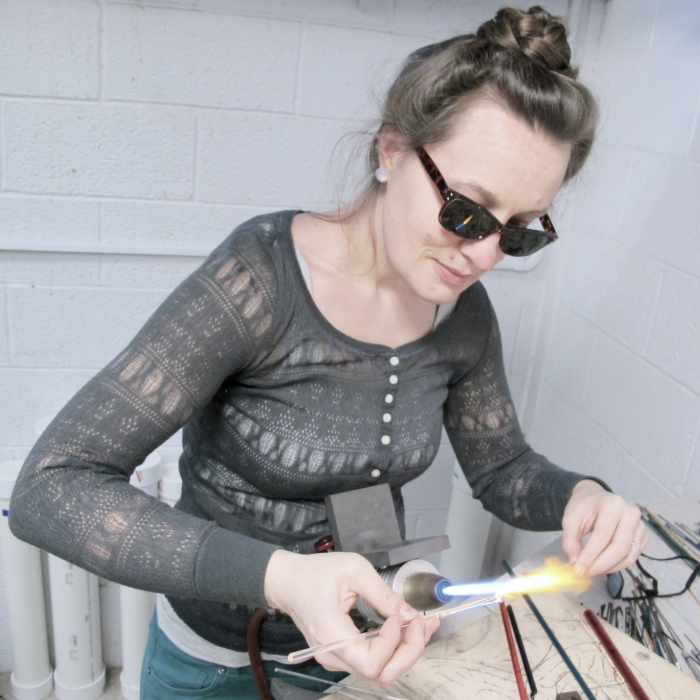 About the artist
Kit Paulson received her MFA from Southern Illinois University and her BFA from Alfred University in the USA. She has taught across the US and internationally at schools including Penland School of Craft; Pilchuck Glass School; Corning Museum of Glass; Bildwerk Frauenau, Germany; National College of Art and Design, Dublin, Ireland, and Canberra Glassworks in Canberra, Australia. 
She has completed residencies at the S12 Gallery in Bergen, Norway, the Tacoma Museum of Glass, in the US, and, most recently, a three-year residency at Penland School of Craft. 
She has received scholarships from Pilchuck Glass School, Corning Museum of Glass, Pittsburgh Glass Center, The Windgate Foundation and the Glass Art Society. 
Her work has been published in New Glass Review editions 36, 37, 38 and 41 and is in the permanent collection of the Renwick Gallery of the Smithsonian Museum. 
She is currently a studio artist in Penland, North Carolina, USA.
Find out more via her website: https://kitpaulsonglass.com or Instagram: @kitpaulson 
Main feature image: 'Ivory, Coral, Blood and Bone', flame worked by Kit Paulson. Photo: Brady Connelly.
Glass Network digital brings you all the latest news and features about contemporary glass
Send your news, feature ideas or advertising requests to the Editor Linda Banks