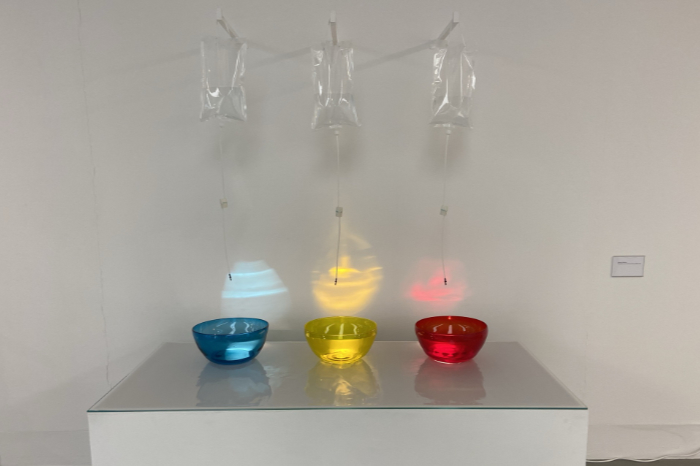 MA degree show at National Glass Centre
Last few days to see contemporary glass installations by six MA students at the University of Sunderland.
The MA Glass and Ceramics degree show is on until 3 October 2021 in the Main Gallery at the National Glass Centre.
Read on to find out more about the artists and their glass work: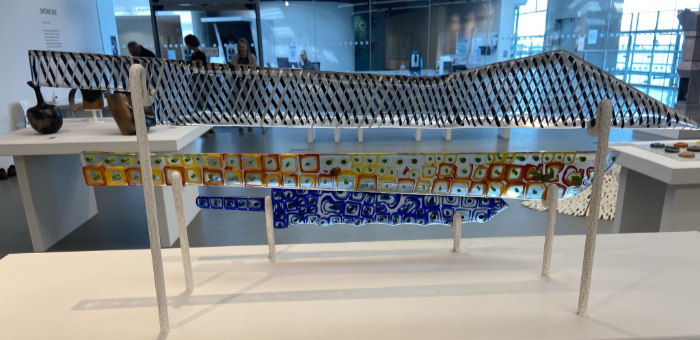 Aaron Beck
Aaron Beck states: "This work, entitled 'Ayleid swords 1,2,3', was created in response to my passion for weaponry. Looking at master swordsmiths and the pattern work they could create with steel really spoke to me and I wanted to emulate it as best I could with the techniques that I have learned over my time at the University of Sunderland. By using the technique known as murrini, alongside cane work, I created these three swords with intricate pattern and design reminiscent of Damascus steel.
Instagram: @aaron_beck97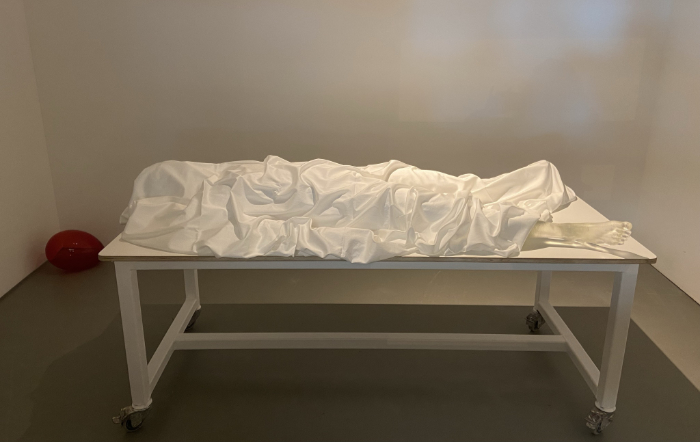 Antonis Koutouzis 
Koutouzis is a conceptual glass artist, currently living and working in the UK. His work attempts to research and expose philosophical and socio-political issues. He draws inspiration from current and past events that trigger his need to express his views or raise questions that may lead to creative conversations. He views his work as a celebration of life, finding beauty in the world by revealing its inadequacies. He primarily uses cast and hot glass techniques to create sculptural work, as a way of effectively communicating the topics he explores.
He states: "The properties of glass make it ideal for the issues that interest me the most. Its transparency, translucency, fragility and its ability to diffuse light, creating visual depth, make it one of the most powerful conceptual materials an artist could work with."
Hence, he chooses to use glass as a protagonist within large, often mixed media installations, that create an emotional experience which aims to stimulate critical thinking.
antoniskoutouzis.com
Instagram: @antoniskoutouzis
Catherine Wilkinson
Catherine Wilkinson's piece (see main image) is a meditation on thought, perception, and the spaces between, explored through yoga philosophy. Patanjali's yoga sutras state 'Chitta vritti nirodha', which can be translated as 'yoga is the stilling of the fluctuations of the mind'. This sutra is represented by water as a metaphor for the breath and the glass vessels for the human body. Primary colours represent how perspective points and interactions can shift perceptions. The moving patterns of light caused by the dropping water are indicative of shifting thought forms, as both mind and breath are interlinked. The yogis of ancient times understood the importance of the spaces between things – the pauses at the top of the inhale and the bottom of the exhale – and the spaces between thoughts as portals that lead towards a deeper level of consciousness. This work focuses not so much on the fluctuations, but on the stillness between.
Instagram: @anawilkinsonart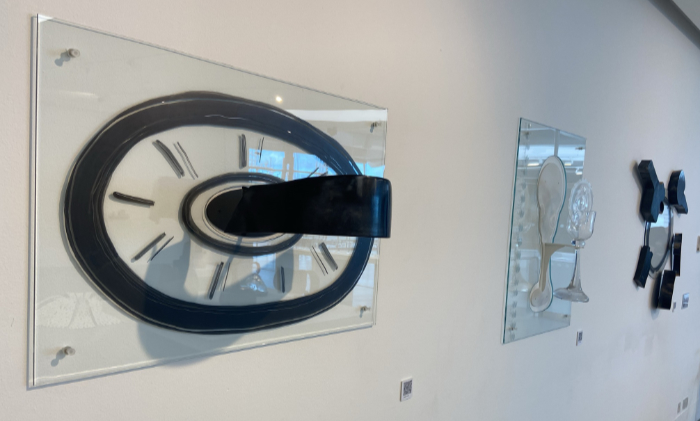 Mary Watson
Through a series of drawing workshops with family, friends, and colleagues, this question is explored: What objects from our lives do we value and why? Influenced by archaeological ceramics, drawing games and social histories, Mary Watson has created several ceramic and glass sculptures. She expands: "These sculptures act as an alternative portraiture, not depicting images of people, but instead helping us consider ourselves through the objects, patterns, and shapes that we surround ourselves with, entwined with our memories."
marywatsonceramics.com
Instagram: @mareware_ceramics
Facebook: @marewareceramics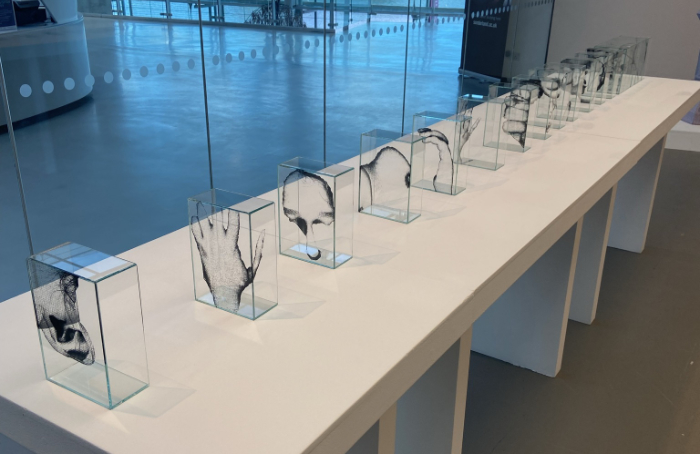 Wei Ding
'Art helps us accomplish a task that is of central important in our lives: to hold on to thing we love when they are gone.' (De Botton, A, Armstrong, J, Art as Therapy, 2013). Wei Ding prefers to use art works to record something of herself, such as feelings, memories, and existence, which seem appear like diary writing. She aims to represent the different aspects of the inner world and she hopes that viewers could look at life in a new way.
Instagram: @ding.1117
Facebook: @Wei Ding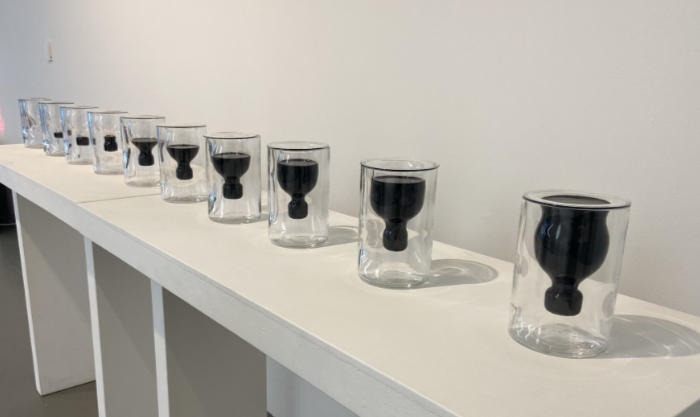 Yixue Yang
Yixue Yang majored in ceramic art. Now, in her postgraduate work, she uses glass to explore the philosophical idea of 'being and nothingness'. Yang believes the essence of 'being' is thought and spirit, an invisible state, which is the void. Glass is transparent and invisible, an excellent material for expressing the void. She is influenced by the Chinese philosophical idea, "All things in the world are born from 'being', 'being' is born from 'nothing'". She uses intangible forms to express 'being' to liberate people from the flesh and find their essence.
Instagram: @young.7902
Facebook: @yixue_young
Venue: National Glass Centre, University of Sunderland, Liberty Way, Sunderland SR6 0GL.
Show on from 10am-5pm daily until 3 October 2021.
Main feature image: This glass installation by Catherine Wilkinson explores thought, perception and the spaces between, through yoga philosophy.
Glass Network digital brings you all the latest news and features about contemporary glass
Send your news, feature ideas or advertising requests to the Editor Linda Banks