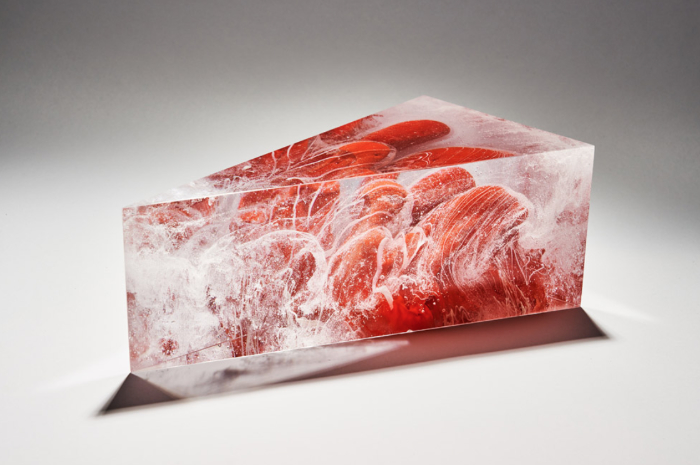 London Glassblowing Summer Show on now
Glass master and founder of London Glassblowing, Peter Layton celebrated his 84th birthday in June 2021 and marks the occasion with the opening of The London Glassblowing Summer Show.
The exhibition runs until 17 July 2021 and features an illuminating and eclectic array of works by artists that the gallery has represented over the past decade.
There is new work from Amanda Simmons, Colin Reid, Jan-Joop Ruisch, Lola Lazaro Hinks and Peter Layton himself. Their work will be shown alongside pieces by Sue Tinkler, Cathryn Shilling, Bruno Romanelli, David Reekie, Tim Rawlinson, Alison Lowry, Bruce Marks, Elliot Walker, Enemark & Thompson, Hanne Enemark, Jochen Ott, Joseph Harrington, Karen Browning, Laura McKinley, Layne Rowe, Lola Lazaro Hinks, Louis Thompson, Sophie Thomas, Morag Reekie, Morten Klitgaard, Nick Mount, Nina Casson McGarva, Olga Alianova, and Sarah Wiberley.
In addition, the gallery has exclusive limited editions of 'Threads' by Netflix's 'Blown Away 2' winner, Elliot Walker. Earlier in the year Elliot was set a challenge at the gallery to create a sculpture in response to the hard work of the NHS during the pandemic (watch it here). He created a very large, intricate spool and limited editions are available at London Glassblowing in three colours.
Visitors can view all the works in person at London Glassblowing on Thursdays, Fridays and Saturdays, from 10am to 5pm. There is free parking and there are lots of places to eat nearby.
Alternatively, why not explore the exhibition virtually via the website here?
London Glassblowing is located at 62-66 Bermondsey Street, London, SE1 3UD.
Image: Wedge, by Peter Layton.
Glass Network digital brings you all the latest news and features about contemporary glass
Send your news, feature ideas or advertising requests to the Editor Linda Banks