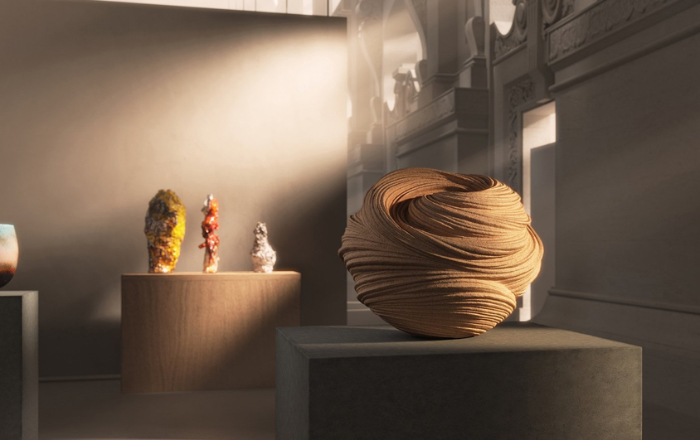 LOEWE FOUNDATION Craft Prize 2022 call for entries
Glass artists are among those working in the applied arts who are invited to apply for the fifth LOEWE FOUNDATION Craft Prize. The competition is an international award celebrating excellence in craftsmanship.
The LOEWE FOUNDATION "seeks to recognise uniquely talented artisans whose artistic vision, technical skill and determination to innovate will set new standards for the future of craft". It states: "By identifying work that reinterprets existing knowledge to make it relevant today, while reflecting its maker's personal language and distinct hand, the LOEWE FOUNDATION aims to highlight the continuing contribution of craft to the culture of our time."
Entries should: be original work, handmade or partly handmade; have been created in the last five years; be one-of a-kind; have won no prizes previously; demonstrate artistic intent.
The winning works will be featured in an exhibition and accompanying catalogue in Seoul, South Korea, in Spring 2022. The prize winner will receive 50,000 Euros.
An expert panel will review all entries and submit a shortlist of 30 finalists to a jury. The jury is composed of 13 leading figures from the world of design, architecture, journalism, criticism and museum curatorship, including Fanglu Lin, winner in 2021, who will select the winner of the 2022 Craft Prize.
Read the full entry requirements and apply via this link on the Foundation's website (scroll down the page for the link to the rules).
Applications can be made until 25 October 2021.
The LOEWE FOUNDATION is a private cultural foundation based in Spain and established in 1988. It was launched by Enrique Loewe Lynch, a fourth-generation member of the LOEWE founding family. Under the direction of his daughter, Sheila Loewe, the Foundation continues to promote creativity, run educational programmes and safeguard heritage in the fields of poetry, dance, photography, art and craft. In 2002, the foundation was awarded the Gold Medal for Merit in the Fine Arts, which is the highest honour granted by the Spanish Government.
Image: Finalist entries from the 2021 LOEWE FOUNDATION Craft Prize.
Glass Network digital brings you all the latest news and features about contemporary glass
Send your news, feature ideas or advertising requests to the Editor Linda Banks