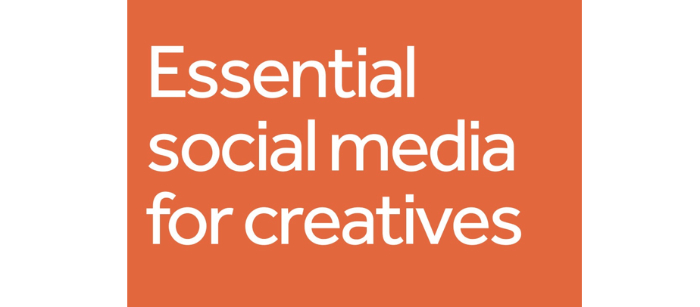 Last call for Essential Social Media for Creatives course
The CGS is working with The Design Trust to offer a new course on Social Media for absolute beginners, with a 50% discount on the course fee for CGS members. (If you are not yet a member you can join up now).
So, if you want to learn more about how to use Facebook or Instagram, get more followers on Pinterest or dabble with TikTok, then this online course will help you to get started.
The sessions are run by Patricia van den Akker, the Director of The Design Trust and an award-winning creative business adviser, and her colleague Anne-Marie Shepherd.  Anne-Marie is responsible for social media at The Design Trust and was the Marketing & Social Media Manager for Made, London's contemporary craft fair.
The course comprises a series of four online sessions on Fridays 12th, 19th, 26th February and 5th March, each from 10am – 12.30pm (UK time). If you are unable to join these sessions live, they will be recorded and posted in a private hub that you can access until September 2021, enabling you to take the course at your own pace.
The sessions promise to be super practical, with clear, step-by-step instructions on how to get started, plus how to get followers and engagement (often more important!). It will also cover how to use these social media tools to increase your profile and credibility, plus drive traffic to your website to get more online sales and commissions.
As a CGS member you'll get 50% off the regular price of this course, and only pay £75.00 (incl. VAT) – rather than £149.00 – for the entire course.
To book your place, go to:   LINK
Glass Network digital brings you all the latest news and features about contemporary glass
Send your news, feature ideas or advertising requests to the Editor Linda Banks