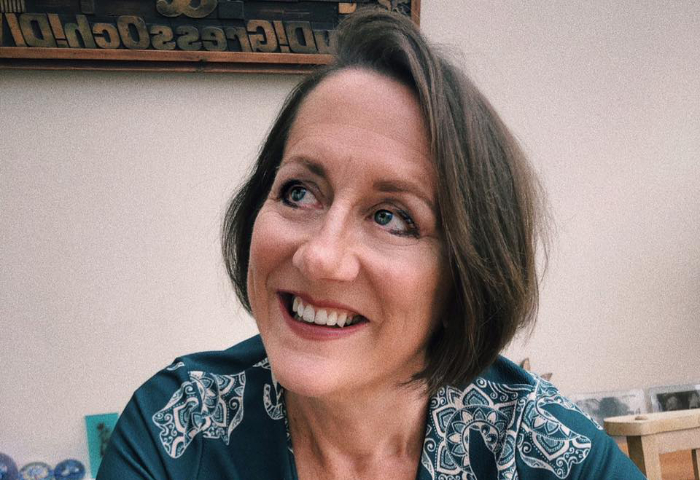 In memory of stained glass artist Claire Prendergast
Glass artist Pippa Stacey pays tribute to the talented stained glass artist and tutor.
Claire Prendergast was an extraordinary stained glass artist and an inspiring teacher.
She gained two Postgraduate Certificates in both Glass and Fine Art and Glass and Architecture from Central Saint Martin's in London.
She taught stained glass in London for eight years before relocating to Stroud, where she became an invaluable part of the South Gloucestershire and Stroud College Stained Glass department team as both tutor and glass technician.
She had also been a master wig maker and hair and makeup artist for the Royal National Theatre, The Royal Shakespeare Company at The Barbican and for the musical Les Miserables. She was also a hairdresser, known for zooming to people's homes on her electric bike and making people feel good.
She was also an incredible mum to an unusual brood, comprising a talented gardener, chef, host, comedienne and rule-breaker.
Claire's bright light, vitality and kindness have had a positive and enduring influence on so many of us.
Written by Ruth Adams
Glass Network digital brings you all the latest news and features about contemporary glass
Send your news, feature ideas or advertising requests to the Editor Linda Banks