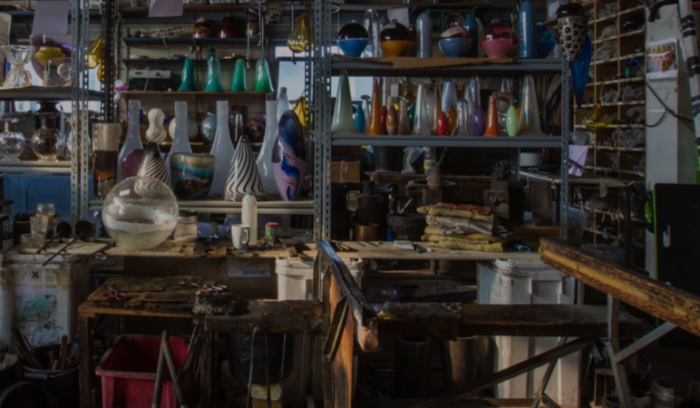 In memory of Anthony Stern (1944-2022)
Another pillar of the glassmaking community has passed away this month: Anthony Stern.
Stern became known for his avant-garde films during his early life, but turned to glass work thanks to his fascination with colour and light. He completed an MA in Glass at the Royal College of Art and was drawn to the immediacy of the material.
Stern encapsulated his thinking on his website with this quote: "I have made glass my first language. I can express an endless variety of ideas and thoughts from the functional and prosaic to lyrical, healing and mystical.
"Set against this, I am fascinated by the rituals of repetition. The physical focus achieved by glass blowing in a limited production team is my own personal yoga."
His work is in the collections of the rich and famous, including the Queen, Sir Elton John and the Saudi Royal Family.
Image: A view of Anthony Stern's glass studio.
Glass Network digital brings you all the latest news and features about contemporary glass
Send your news, feature ideas or advertising requests to the Editor Linda Banks