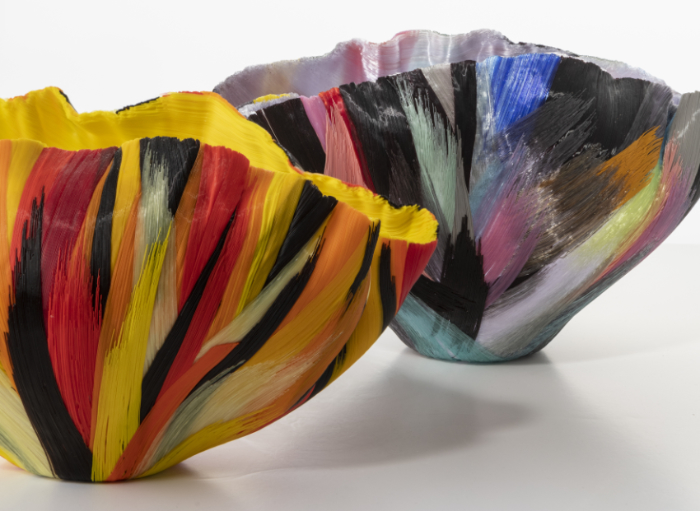 Collecting glass
| 12-04-2021
Important studio glass auction on 30 April
Contemporary glass made by glass masters from Europe and America will go under the hammer at an auction to be held on 30 April 2021 in London. The sale of glass, from a private European collection, offers glass collectors and enthusiasts the chance to acquire studio glass by renowned glass practitioners, such as Lino Tagliapietra, Dale Chihuly and Toots Zynsky.
This contemporary glass auction is part of the 'Modern Made: Modern Art & Post-War Design' auction, which will take place at the Mall Galleries in London, with online bidding. The collection is offered by fine art and antiques auctioneers, Lyon & Turnbull.
The studio glass movement's origins are rooted in the 1960s. Proponents of this school aimed to move the production of glass from an industrial process to individual workshops with the focus on glass objects as works of art. Today it is a revered and a much-collected international art form.
The collection, to be sold in 33 lots, forms part of a 60-lot selection of modern and contemporary glass from three vendors that begins with a 1962 vase by Fulvio Bianconi (1915-96) and closes with two large vases made by Massimo Micheluzzi (b.1957) in 2005.
The name Lino Tagliapietra (b.1934) epitomises everything that studio glass movement stands for. The Italian maestro qualified as a maestro vetraio (master glassmaker) in his early 20s and enjoyed 30 years working alongside the leading glass manufacturers in Murano before pursuing his path as a studio artist from the late 1970s. The auction contains 14 works by Tagliapietra that span a decade in his career from the mid 1980s to the mid 1990s. Estimates range from £1500-2500, for a 41cm hand-blown battuto glass vase, to £6000-8000 for a slightly larger vase signed and dated Murano 1985.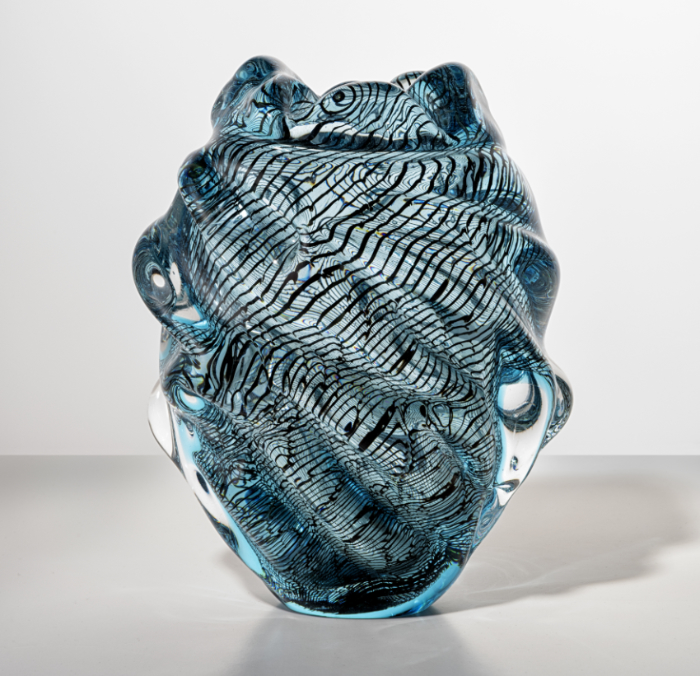 Two typical Dale Chihuly (b.1941) works, Baskets (a group of six graduated yellow and burgundy vessels from 1992) and Sea Form (a three-piece form in blown clear glass inlaid with white lines, from 1985), will feature in the auction. They carry guides of £8000-12,000 and £2000-3000, respectively.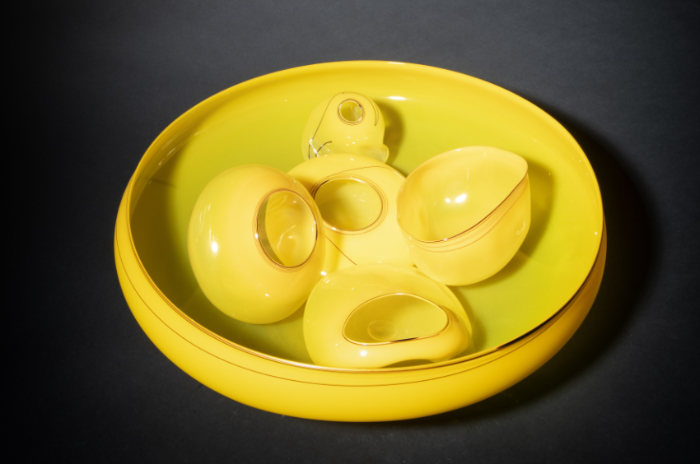 Other well-known American glass artists represented include William Morris (b.1957) whose Artifact Tooth from 1993 is £4000-6000 and Steve Tobin (b.1957), whose monumental 2.1m white glass and steel Cocoon, 1990-1995 sculpture, is £3000-5000.
Equally recognisable are the creations of Toots Zynsky (b.1951), best known for her super-colourful thermo-formed vessels using the filet-de-verre technique, and the dreamlike forms of Tennessee glassblower Richard Jolley (b.1952), creator of the massive glass-and-steel assemblage in the Great Hall of the Knoxville Museum of Art. Two pieces by Zynsky from 1994 are guided at £6000-8000 each, with three pieces by Jolley including the 55cm high Visionary, 1992 on a bronze and marble base (£4000-6000).
Born in Tokyo, Yoichi Ohira (b.1946) has spent the greater part of his career in Venice, combining the bright colours of Muranese glass with the restrained forms of Japanese applied arts in his work. After holding the position of artistic director at Murano's de Majo glasswork, in 1992 he became an independent artist. His diminutive 1995 bowl, signed for both Ohira and the master glassblower Livio Serena, is expected to sell at £4000-6000.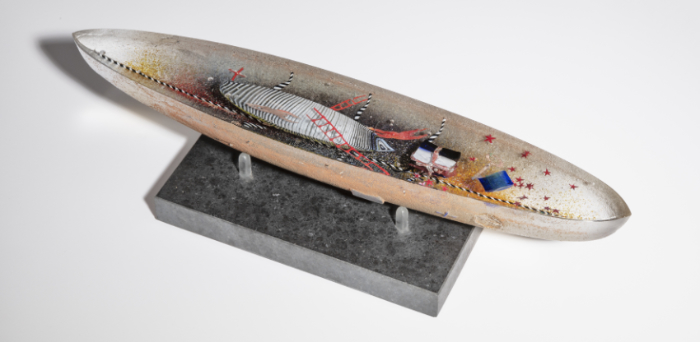 Swedish glass artist Bertil Vallien (b.1938) is represented by six works – a series of unique sculptures made for the Kosta Boda glassworks in Småland (estimates from £1500-4000). Vallien's work is often deeply symbolic, with sand-cast boat forms his best-known creations.
The collection can be viewed in the online catalogue via this link and through personal appointment at The Mall Galleries in London from 27-30 April. The auction begins at 10am (UK time) on 30 April 2021.
Main feature image: Toots Zynsky's Vessels, dating from circa. 1994.
Glass Network digital brings you all the latest news and features about contemporary glass
Send your news, feature ideas or advertising requests to the Editor Linda Banks