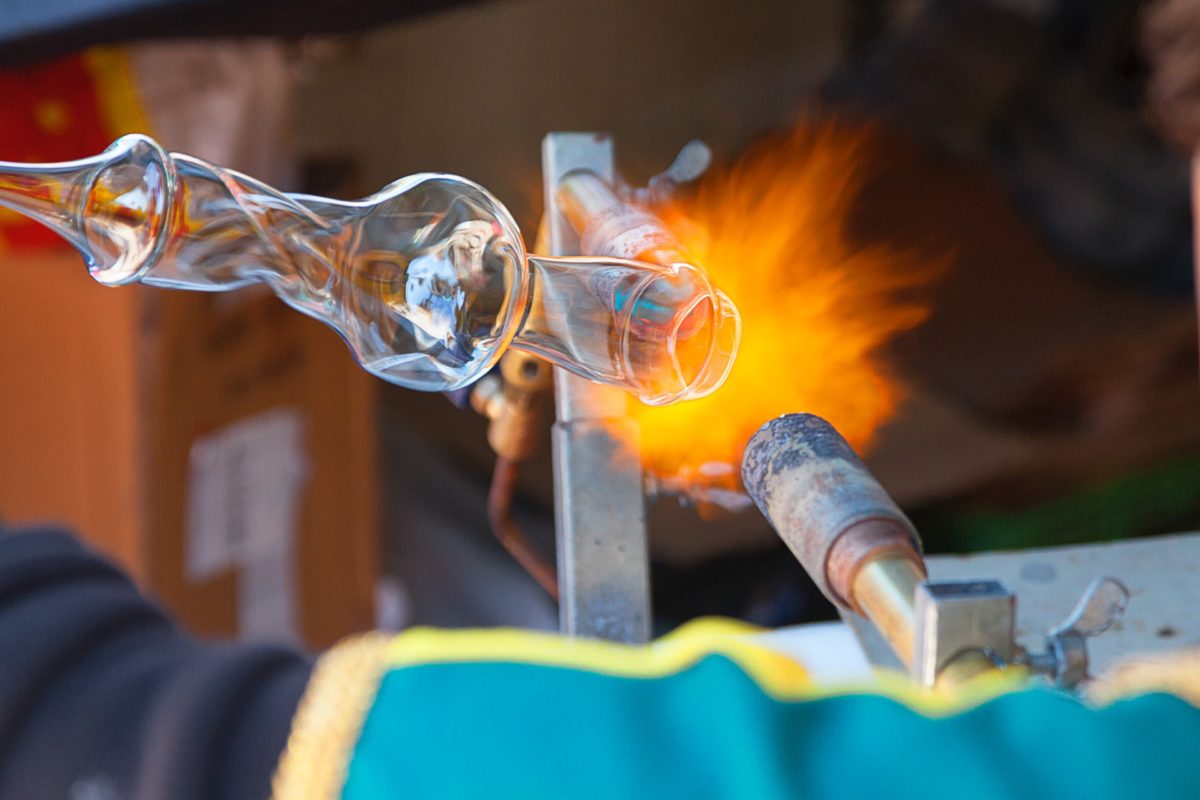 Commissioning
| 06-09-2020
How to commission a glass artwork
If you have an idea for a piece of bespoke art for your home or business, where do you start with commissioning it? Here are some tips to help you get that special work of art.
While you can purchase a glass artwork from an exhibition, gallery or shop, whether online or in person, sometimes what is on offer does not quite suit your needs. Perhaps you really like the style of the artist but the piece is of a size or colour that won't fit with your home or office space. Perhaps you want a piece of wall art for a specific location, but the last one in an exhibition has been sold.
Maybe a friend or loved one is due to celebrate a milestone birthday or anniversary and you know exactly what they would like as a truly personal gift. Maybe your office space needs a unique, statement piece for inside or outside, or a series of awards for a business or corporate venture?
This is the time to consider commissioning a new artwork, to be made especially for you, direct from the artist. Many artists are willing to make a special piece that will meet your needs precisely and they enjoy the challenge of doing something bespoke.
Commissioning a glass artist
Commissioning a glass artist or designer to produce a work of art can be highly enjoyable for both parties. You will find both the work and the experience personal and unique. Your piece will be specifically produced for you, to your requirements. Each commission will vary according to the commissioner, artist, situation and circumstance, but it will be a process you will find rewarding. It is the best feeling knowing that your finished, exclusive artwork has been lovingly created and nobody else has the same.
Where to start with commissioning glass
Below are some simple steps to consider when commissioning a unique piece of glass:
Put some thought into what first prompted the commission;
Develop your brief and your idea;
Research what you are looking for and the potential artists who could help;
Check testimonials or feedback from the artists' past clients;
Review portfolios of work and case studies on their websites;
Consider the location of the artist and whether you will want to meet in person or collaborate remotely;
Make contact with some artists who you think fit your brief;
Discuss ideas and budgets with them;
Choose the artist whose ideas and methods best match your requirements;
Make a clear agreement or contract, which should include the fee, deposit and payment structure, fabrication process/site visits, delivery, installation, timescale, maintenance and ownership.
Ask about how you will review progress; agree how much involvement will you have;
Await completion and delivery;
Enjoy your unique artwork.
When discussing your idea with the artist, they should find out what it is you are looking for in detail, introduce their own past portfolio and then proceed in a way that suits the commission or project. This may include them offering their own ideas or thoughts on the design and its practicality, a potential budget, something similar that they may have done before, or drawings or samples of work.
Remember that communication is important and both parties must keep in touch for the duration of the project. On your part, you need to check progress, answer questions and approve or correct details promptly. On their part, they should be updating you regularly, possibly with a photographic record, and letting you know if there are issues that could push the work back from the agreed timetable.
Whether you want a delicate vase or a large, stained glass window, the CGS has glass artists expert in all aspects of glass making. Have a look at the 'Find a glass artist' page, where you can select members based on name, glass discipline, location or product.
If you need more help finding an artist, please contact us at info@cgs.org.uk or admin@cgs.org.uk
What could be better than owning a piece of art that has been created to your personal specifications and seeing it develop along the way?
This article was written by CGS board members.
Glass Network digital brings you all the latest news and features about contemporary glass
Send your news, feature ideas or advertising requests to the Editor Linda Banks