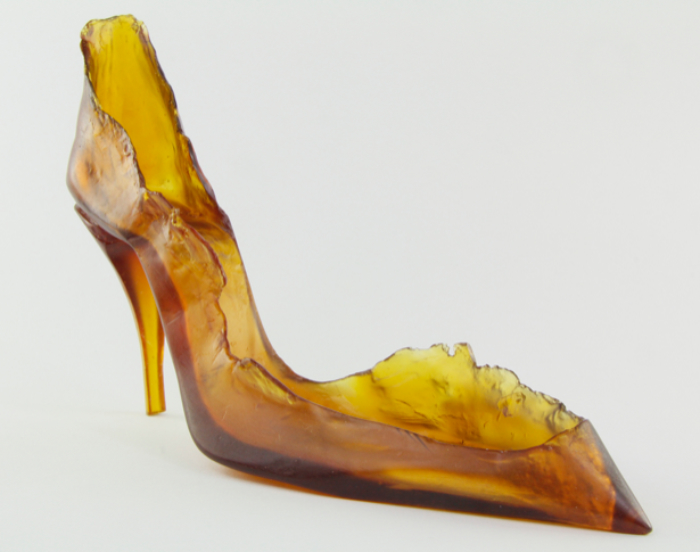 Glass Now exhibition showcases excellence in contemporary glass
'Glass Now' has been launched on the Contemporary Glass Society's (CGS) website and is the first of the organisation's online exhibitions for 2022 featuring members' work. It kicks off the CGS's 25th anniversary year celebrations, which will feature a host of new shows and activities, both virtual and in person, highlighting excellence in contemporary glass art.
The 50 CGS member artists featured in Glass Now are the personal choices of CGS Trustee Nicola Schellander and Linda Banks, the Editor of the CGS online magazine Glass Network digital.
"We wanted to feature artists whose work has fascinated and inspired us and who we feel make a statement about glass today; this is why we have invited these artists to take part," explained Nicola.
"We have not been able to include all members, as CGS has over 1000 artists! However we have put together a selection that we hope provides you with a representative overview of the techniques, variety of inspiration and excellence in the medium of glass."
Alongside this, Glass Now provides an overview of CGS's worldwide reach as an organisation and includes a selection of work from international members of CGS.
"It was certainly difficult to select a restricted number of glass artists for this show," said Linda. "I now appreciate the challenges faced by the curators of exhibitions and competition judges when they have to choose just a small sample of artworks from a host of excellent entries. Glass Now presents some great examples of glass artists who are pushing the boundaries of glass art today, both in terms of technique and subject matter."
View the full, curated Glass Now exhibition here.
Featured image: 'Walk of Shame' by Alison Allum. Photo: Bernard Allum.
Glass Network digital brings you all the latest news and features about contemporary glass
Send your news, feature ideas or advertising requests to the Editor Linda Banks