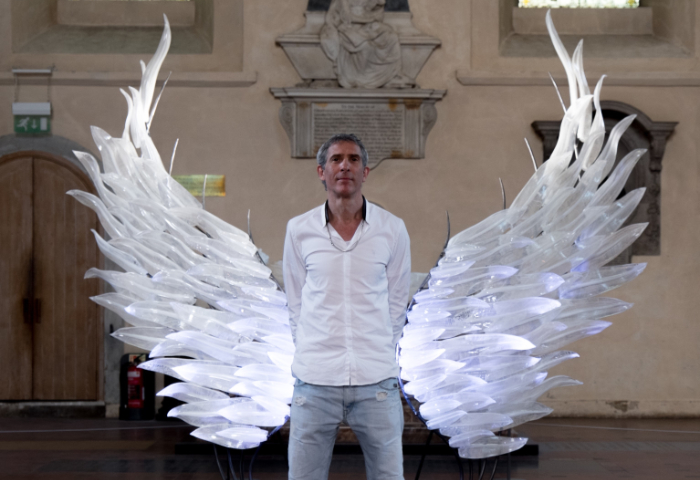 Glass Garden at RHS Chelsea Flower Show 2022
In recognition of the fact that 2022 has been designated the International Year of Glass by the United Nations, this year's RHS Chelsea Flower Show (24-28 May 2022) will feature a garden focused on glass art, in collaboration with the Contemporary Glass Society (CGS) as it celebrates its 25th year.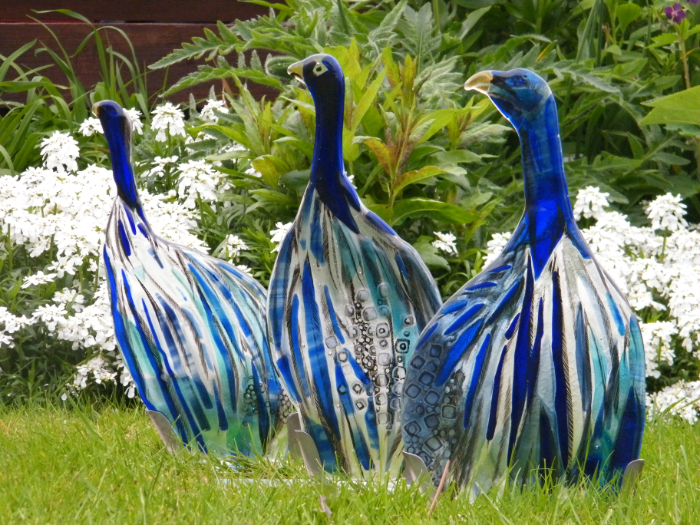 The 'International Year of Glass Garden' features sculptures and garden planters made by British glass artists. These have been made using both 'hot' and 'cold' glass processes, demonstrating the beauty and versatility of glass in a garden setting.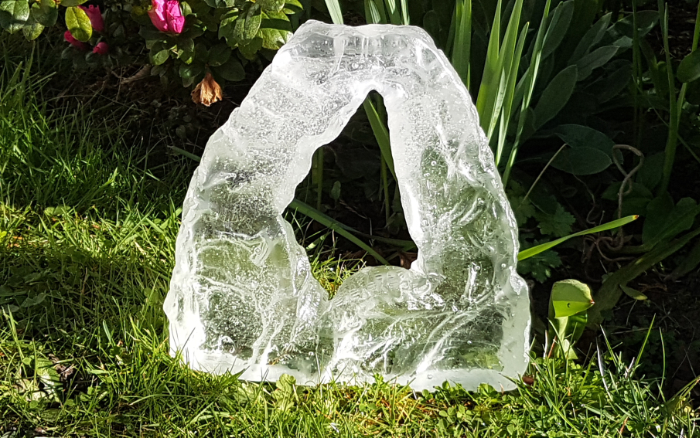 Glass techniques taught at University for the Creative Arts (UCA) in Farnham, Surrey, have enabled its students to contribute to this garden, alongside master craftsmen and women.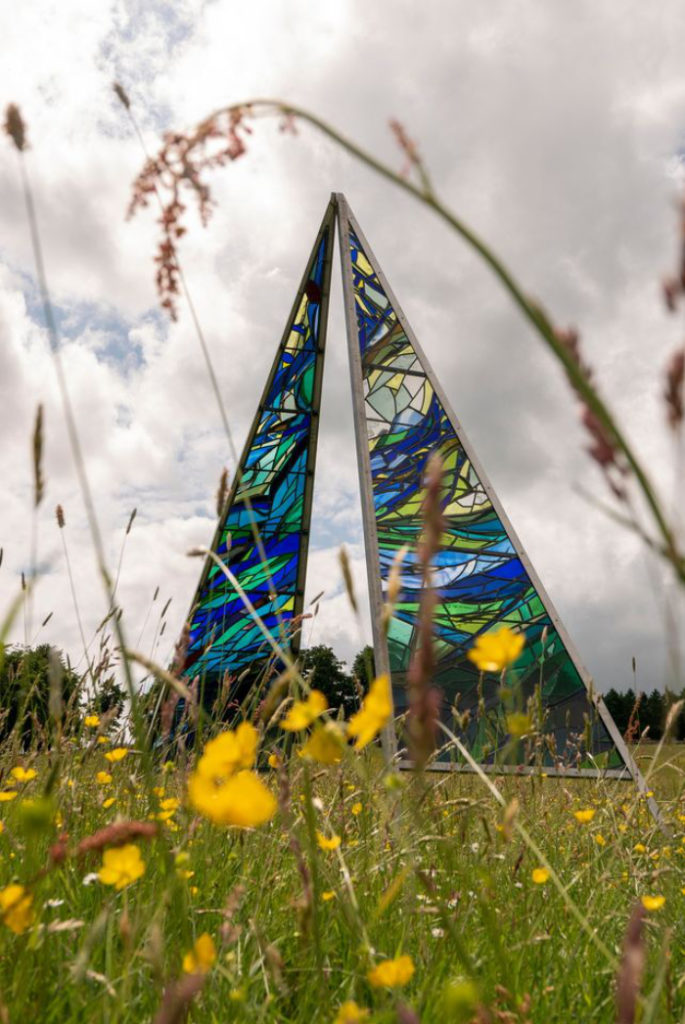 A 3-metre-tall leaded glass sculpture, entitled 'Sails', by CGS member Emma Butler-Cole Aiken, will be displayed alongside a 3-metre hand-blown glass 'angel wings' sculpture, called 'Solace', by Layne Rowe.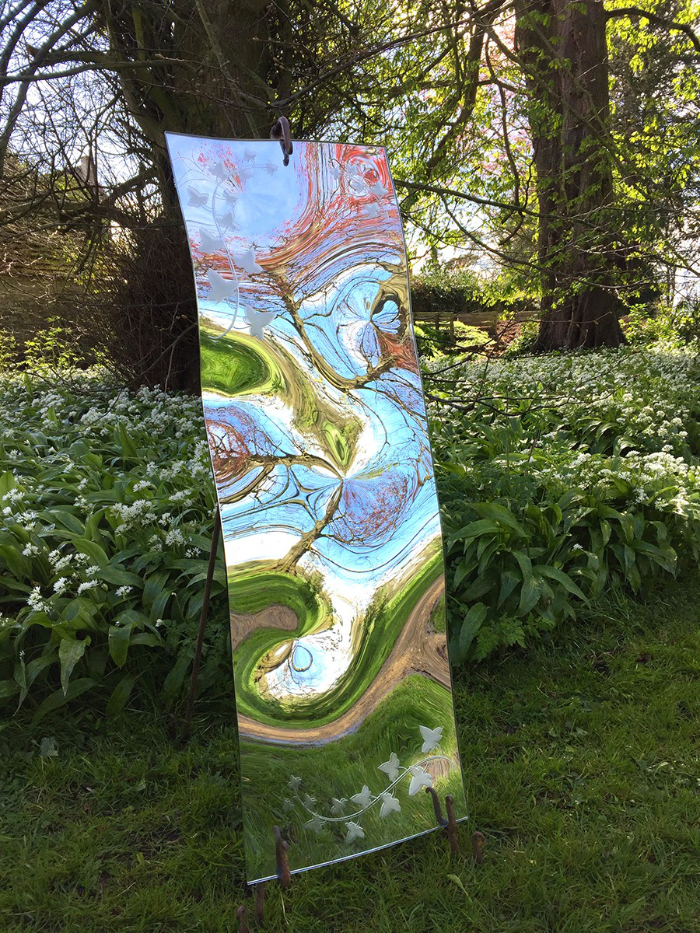 Their work is complemented by that of CGS members Anthony McCabe, Lisa Pettibone, Gail Boothman, Ian Godfrey and glass garden curator, Gabrielle Argent.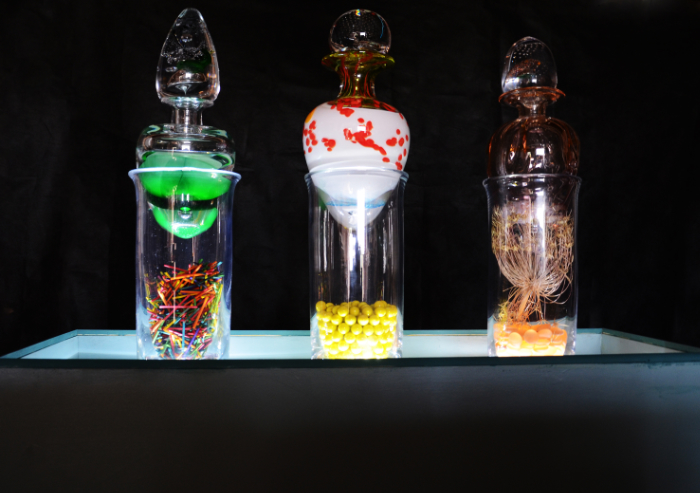 Layne Rowe's 'Solace' represents freedom, fragility but with power, strength, and protection. The symbolism of angel wings can be enjoyed by people of all faiths and of none. This piece has been inspired by previous projects to help bring awareness to the loss of loved ones during the pandemic, and now reflects on the casualties of Ukraine.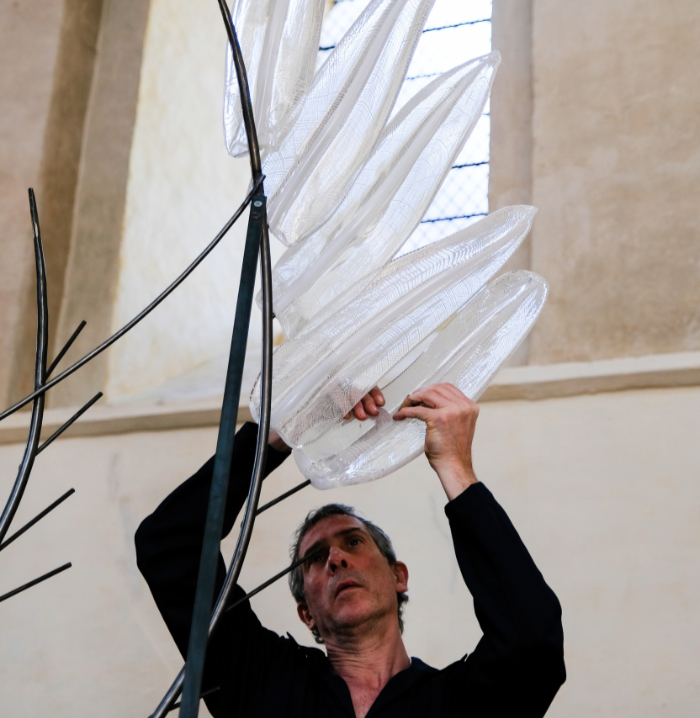 The sculpture is made up of over 100 glass 'feathers', each individually hot sculpted in clear glass with the introduction of fine white cane work, creating realism. The centres (rachis) are blown using opal white glass to create a hollow, so that each feather can be hung from the bones of the wings which are forged in iron. Each glass feather measures approx. 50cm x 6cm x 6cm.
After graduating from the University of Central Lancashire, Layne worked at London Glassblowing for several years before moving to Brazil, where he set up a glass studio. He currently makes work from his studio in Cambridgeshire and collaborates with fellow artists.
The 'International Year of Glass Garden' is hosted by Middle Ranelagh Gardens on Stand AR542 at the show.
The artworks can be viewed and purchased via the Glass Garden website, or at the show, with a donation from sales made to the CGS.
Tickets for the RHS Chelsea Flower Show 2022 are available from the RHS here.
Main image: Layne Rowe with his angel wing sculpture, 'Solace'.
Glass Network digital brings you all the latest news and features about contemporary glass
Send your news, feature ideas or advertising requests to the Editor Linda Banks