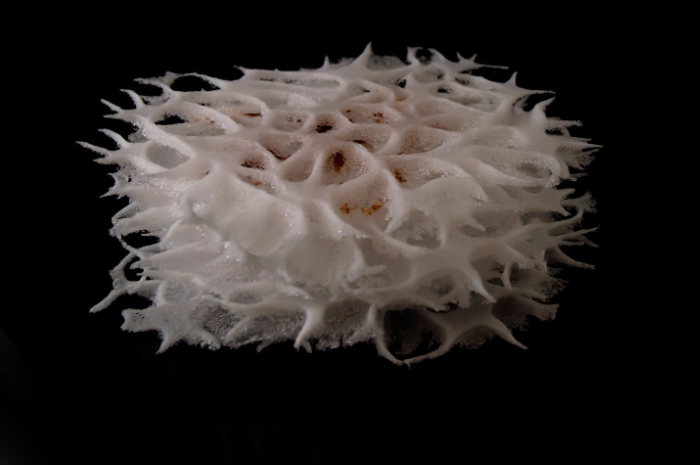 Glass artists explore micro and macro worlds at The Biscuit Factory exhibition
Glass artists Verity Pulford and Pratibha Mistry are showcasing their newly developed contemporary glass work at The Biscuit Factory gallery in Newcastle, UK.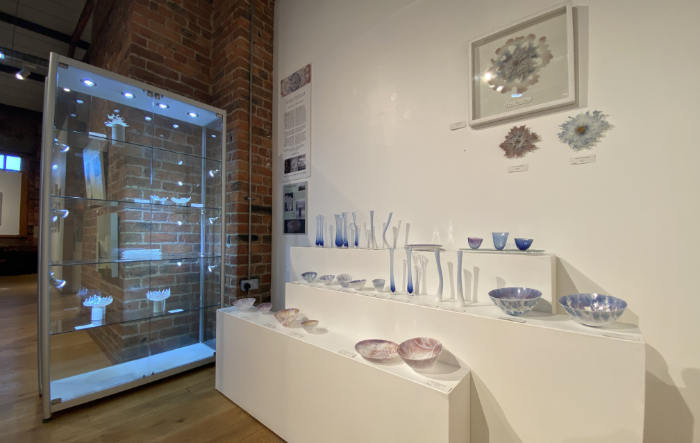 These artists are inspired by the micro and macro worlds. These starting points have allowed them to create fascinating and thought-provoking work, pushing at the boundaries of what is possible with the material of glass.
Both glass artists draw inspiration from the biological world.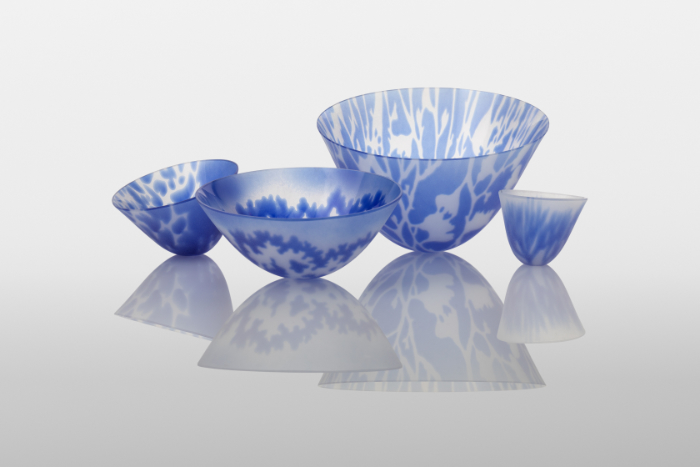 Verity's collection is most closely influenced by the organic structures of algae, funghi, lichen, moss and ferns.
In contrast, Pratibha's compositions convey the sinister beauty of detrimental cellular transformations that she has observed in her experiences in laboratory research and microscopy.
View their collections at The Biscuit Factory, 16 Stoddart Street, Newcastle, NE2 1AN.
The exhibition is on now and continues until late January 2022. Find out more here.
Work can be purchased by contacting the gallery sales team on Tel: 0191 261 1103 or Email: art@thebiscuitfactory.com, as the collection is not yet available to purchase online.
The Contemporary Glass Society is also running a series of exhibitions in conjunction with The Biscuit Factory, featuring a changing line-up of CGS members. See the current batch of featured artists and artworks here.
Main image: Pratibha Mistry's pate de verre piece, 'Melanoma infiltration', (2020) is on show at The Biscuit Factory. Photo: Pratibha Mistry. 
Glass Network digital brings you all the latest news and features about contemporary glass
Send your news, feature ideas or advertising requests to the Editor Linda Banks