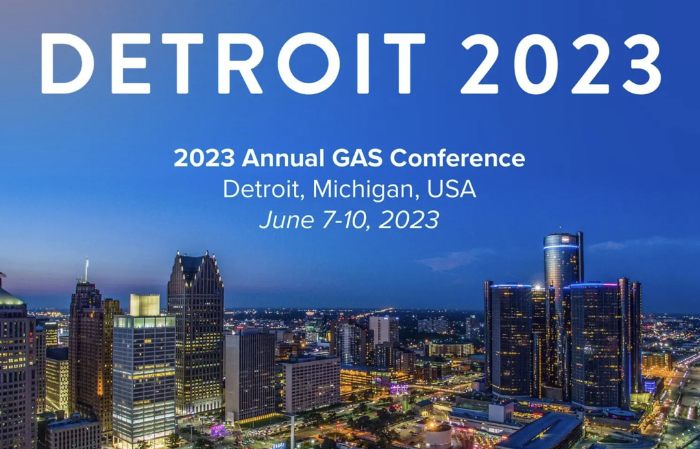 Glass Art Society calls for 2023 conference presenters
In 2023 the Glass Art Society (GAS) will be holding its annual conference in Detroit, Michigan, USA (7-10 June). It is asking for individuals and organisations in the glass community to share their knowledge and experience at next year's meeting.
The GAS conference organisers are looking for people to present demos, lectures, lecmos (a mix of lecture and demo), panels, and anything in between.
The 2023 conference will focus on the community, collaboration, and crossover that is so prevalent in Detroit and is therefore looking for presentations on the following topics:
Techniques and collaborations in all areas of glass;
Career development or involvement in the glass community;
Making from around the world and underrepresented communities;
Current trends, ideas or issues related to glass making, study or community;
Artists or organisations that focus on social justice in their practice, such as voting rights, climate justice, healthcare, refugee crisis, racial injustice, income gap, gun violence, gender inequality, hunger and food insecurity, LGBTQ oppression, and disability rights and accessibility.
It is free to apply and the deadline to send in your proposal is 17 July 2022.
Find out more and apply on the GAS website here.
Glass Network digital brings you all the latest news and features about contemporary glass
Send your news, feature ideas or advertising requests to the Editor Linda Banks