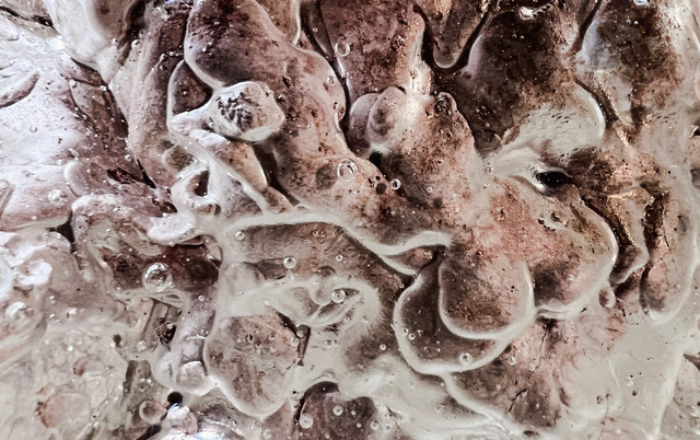 Focus on Norwegian glass in S12 exhibition
Marking the UN International Year of Glass, Norway's S12 gallery is presenting an exhibition of Norwegian glass art and different media by 10 artists.
The 'I & We' exhibition is curated by Mika Drozdowska of BWA Wrocław Galleries of Contemporary Art and consists of sculptures, video, photography and performance.
The title of the exhibition was inspired by the phrase "The 'I' is thus at once a 'we'" in the book 'Notes Towards a Performative Theory of Assembly', by the American feminist philosopher Judith Butler.
As Mika Drozdowska explains, "The author writes about experiencing freedom between people, which becomes the essence of understanding how a community works and how important it is. Freedom develops the creative and intellectual potential, gives us the freedom to choose certain forms and techniques of expression. Freedom is to be born in a group of people sharing the same passion and learning from each other."
The participating artists are Anna-Linda Gabriel, Frantzsen&Mjanger, Heidi Kristiansen, Ida Siebke, Jeanne-Sophie Aas, Karin Forslund, Lene Charlotte Tangen, Maia Birkeland, Matilde Duus and Åsa Wigum Skjetne.
Themes include chewed chewing gum, ponds of meltwater, a dotty egg, broken glass and breath. At first glance, it may seem like the works have little in common, but the gallery points out that the glass's ability to be shaped and a more conceptual approach to its use are the focus.
"While the artists use different symbols and language, they undeniably pursue their passion in working with the medium of glass. In their artistic strategy they focus on practices and narratives presenting attitudes filled with tenderness and mindfulness for the medium and the world around us," states Mika Drozdowska. "Hence, the key to the exhibition lies in the approach derived from relational ethics and entering the framework of feminism – the ethics of care."
She concludes, "The works raise greater awareness of artistic practice in the context of climate change and our intensive use of Earth's resources. In what form, if at all, will glass still be a part of our lives in the future?"
The 'I & We' exhibition opens at 6pm on 21 May and runs until 14 August 2022 at S12 Galleri og Verksted, Bontelabo 2, 5003 Bergen, Norway. Website: www.s12.no
Glass Network digital brings you all the latest news and features about contemporary glass
Send your news, feature ideas or advertising requests to the Editor Linda Banks