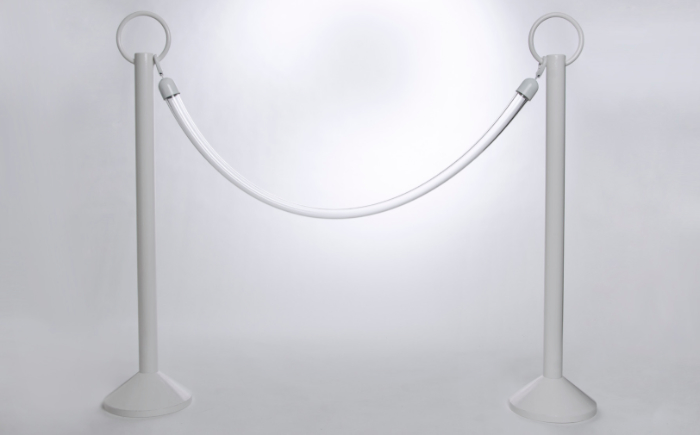 European Prize for Applied Arts 2021 exhibition opens this December
Fifty artists from across Europe and the UK will be exhibiting as part of the European Prize for Applied Arts from 12 December 2021 until 6 March 2022.
This major exhibition brings together some of the finest makers on the contemporary applied arts scene and will be held at the Anciens Abattoirs in Mons, Belgium.
This fifth edition will showcase around one hundred unique pieces by 50 artists from 16 different European countries.
Two prize-winners will each be awarded €3,500, thanks to the support of the World Craft Council Europe and the Ministry of Culture of the Fédération Wallonie-Bruxelles.
The exhibition showcases some of the finest work produced in Europe, marrying a range of perfectly mastered techniques with high aesthetic standards. Glass, ceramics, metal, wood, paper crafts and contemporary jewellery are all represented.
These makers are going beyond the traditional and thinking 'outside the box'. New materials and techniques are mixed with traditional approaches to create art forms that are both modern and ancient, codified and reactionary.
Evelyne Gilmont has designed the exhibition to be sober, practical, and unpretentious. The display stands and decoration are inspired by construction sites, with OSB beams, stencils and road sign blue, to suggest the idea of Work In Progress, evolution, modification, improvement and transmission.
The pandemic has reminded us of the importance of reconnecting with creativity and hand-made objects, so 'Transmission' is the theme of the exhibition catalogue.
The 50 artists exhibiting around 100 artworks in total are: Studio Biskt (BE), Barbara Amstutz (CH), Isa Andersson (SE), Julie Barbeau (FR), BedrossianServaes (BE), Sylvia Bellia (DE), Garcia Besteiro (ES), Marian Bijlenga (NL), Pernille Braun (DK), Diana Butucariu (SE), Isabel Flores et Almudena Fernández Fariña (ES), Rachael Colley (UK), Giorgi Danibegashvili (GE), Kristina Daukintyte Aas (NO), Annemie De Corte (BE), Mathieu Ducournau (FR), Sam Tho Duong (DE), Mieke Everaet (BE), Veronika Fabian (UK), Ruth Gilmour (DK), Tuva Gonsholt (NO), Naama Haneman (UK), Pierce Healy (IE), Jennifer Hickey (IE), Kari Hjertholm (NO), Esmé Hofman (NL), Karen Lise Krabbe (DK), Kim Minhee (UK), Lai Ho (UK), Beate Leonards (DE), James Lethbridge (BE), Christoph Leuner (DE), Louise Limontas (BE), Christof Lungwitz (DE), Hanna Miadzvedzeva (AL), Fredrik Nielsen (SE), Michèle Oberdieck (UK), Olle Olls (SE), Inni Pärnänen (FI), Ruudt Peters (NL), Anne Petters (UK), Arpad Pulai (RS), Loukia Richards (GR), Martha Samyn (BE), Christophe Straube (DE), Edu Tarin (DE), Marie-Anne Thieffry (FR), Clem Vanhee (BE), Christoph Weisshaar (DE), Lotte Westphael (DK).
Exhibition details:
The European Prize for Applied Arts 2021 runs from 12 December 2021 to 6 March 2022 at the Grande Halle, Les Anciens Abattoirs, 17/02, rue de la Trouille, 7000 Mons, Belgium.
Opening hours: Tuesday to Sunday, 12.00-18.00. Closed 25.12.2021 and 01.01.2022. Further information from the organisers BeCraft via: info@becraft.org, www.becraft.org
Image: 'VIP', by Isa Andersson (2018), is made from free-blown glass with steel (130 x 30 x 120cm). Photo: F. Löfgren.
Glass Network digital brings you all the latest news and features about contemporary glass
Send your news, feature ideas or advertising requests to the Editor Linda Banks