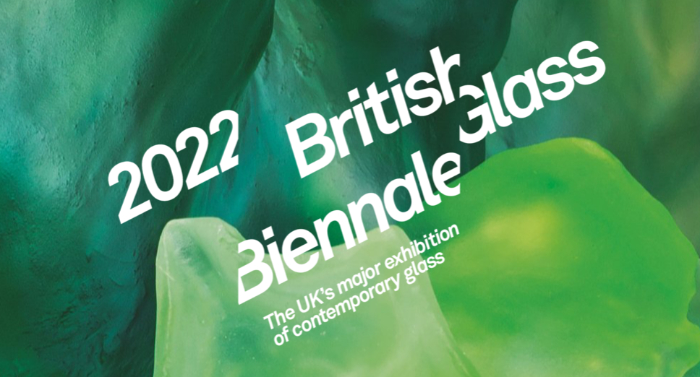 Enter the British Glass Biennale and the International Bead Biennale 2022
Submissions are invited for the 2022 British Glass Biennale and the inaugural International Bead Biennale, to be launched at the renowned International Festival of Glass at Stourbridge, UK, in August 2022.
Since its inception in 2004 the International Festival of Glass has celebrated and showcased the skill and innovation of the glass industry and makers, historic and contemporary, local and international.
At the heart of the International Festival of Glass is the British Glass Biennale, celebrated as the 'foremost juried exhibition of excellence in contemporary glass' by UK based artists, designers and craftspeople and British artists working abroad.
The exhibition features the latest work from across the whole spectrum of glass techniques and uses an anonymous selection process, giving emerging artists an equal opportunity to be selected alongside the top names in British glass.
In addition, this year the International Bead Biennale is being held for the first time as part of the Festival.
The International Bead Biennale is open to artists, designers, craftspeople and students of all nationalities worldwide, who create beads where glass is the key design element. All glassmaking techniques are acceptable, as long as the piece conforms to the concept of a bead. The maximum bead size is 10cm x 8cm.
For both exhibitions the emphasis is on new work demonstrating the highest level of excellence in design, creative imagination and technical skill.
Each exhibition will be selected by separate expert juries in March 2022.
The submissions portal for both exhibitions is open here: www.glassbiennale.org
You can apply for both exhibitions providing you meet all the criteria.
Deadline: midnight on 27 February 2022.
British Glass Biennale prizes: British Glass Biennale Best in Show, The Glass Sellers Main and Student Awards, The Glass Arts Society (GAS) International Artists' Prize, Guild of Glass Engravers Prize, Glass Society Best Newcomer Award, Glass Society 'Uniting the Planet' Themed Prize, The People's Prize sponsored by Warm Glass, plus the Young Collectors' Award, sponsored by Mark Holford.
International Bead Biennale prizes: International Bead Biennale Award for Best in Show and International Bead Biennale Award Runner Up. Prizes sponsored by Barbara Beadman.
The exhibitions launch on 26 August 2022 and continue until 1 October 2022. They will be open from Tuesday to Saturday from 10am-4pm. A private view and awards ceremony will be held by invitation only on 25 August 2022.
The British Glass Biennale and International Bead Biennale will take place at the Glasshouse Arts Centre, Ruskin Glass Centre, Wollaston Road, Amblecote, Stourbridge DY8 4HF, UK. Find out more at: www.glassbiennale.org and www.ifg.org.uk.
Glass Network digital brings you all the latest news and features about contemporary glass
Send your news, feature ideas or advertising requests to the Editor Linda Banks